Groom's Corner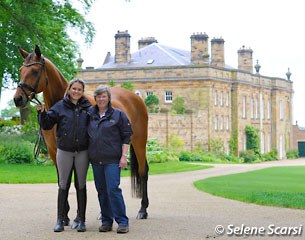 Mount St John, the prestigious stud and training centre for dressage horses in North Yorkshire, UK are looking for a new rider to join the team. Candidates should have some experience of advanced dressage and full confidence when riding young horses.
This position includes riding young to advanced horses at home, and for the right rider also competing some of them nationally and internationally. We have a couple of ponies and small horses, so ideally the candidate would also be of the right stature to ride them too.
This is an opportunity for an ambitious rider to join a growing team of top dressage horses destined for the International dressage scene, from a stud with 25-35 top dressage foals born every year. We only retain mares for sport while breeding with embryo transfer.
Applicants should;
Be eligible for work in the UK  
Want to be part of and work within a bigger team 
Be able to have responsibility for their own horses' development 
Have confidence riding young horses from 3 years old upwards 
Be highly motivated
Have a close attention to detail  
Have the desire to continue to learn and develop their skills 
Be happy riding and training mares 
Have compassion and care for the horses they are training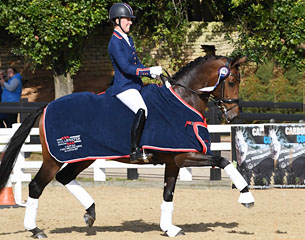 Facilities include
Full size indoor and outdoor dressage arenas 
150 acres of fields and off road hacking 
Horse walker 
Aqua treadmill for conditioning  
All our horses have daily turnout and a varied exercise programme including hacking and jumping, to meet their needs
Sadly we cannot offer space for your own horse at MSJ but alternatives are available in the area if required.
Competitive salary offered based on experience. Training with world class trainers is provided as well as excellent new accommodation on site.
For further information or to apply please send CV & cover letter along with recent riding video to
See our website for further information about Mount St John