Groom's Corner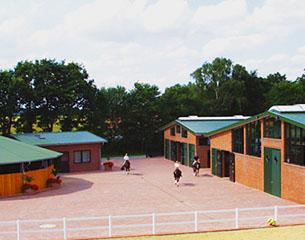 German Grand Prix rider Sabine Rueben and the team at Gestut Sprehe in Löningen, Germany, are looking for an extra groom to strengthen their growing team at this stallion station and high performance dressage center.
The candidate needs to have experience in the care taking of high quality dressage horses as well as handling stallions. 
Duties include the general health care of the stallions and dressage sport horses, including grooming, tacking, lunging as well as giving massages to horses with the special equipment. S/he will also be responsible for making farrier appointments and keep the tack and tack room clean.
The person has to be friendly and passionate about working with horses. The candidate will join an ambitious and fun team which manages about 40 dressage horses in total, mostly stallions. 
A lorry licence would be ideal
Please send your resume to