Groom's Corner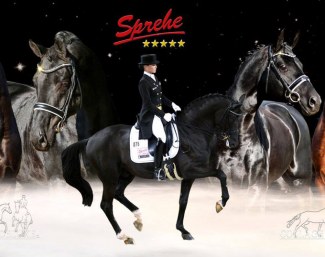 Due to a growing amount of horses, stallion station Gestüt Sprehe is looking for a rider completing the professional team in charge of training of high quality horses.
The candidate will assist the riding team and be allocated horses aged five and older, mostly stallions, with an occasional 4-year old in the mix.  S/he needs to to take his/her horses to FEI level. The job does not entail starting youngsters, but is definitely focused on an FEI level goal.
S/he needs to have experience up to Intermediaire I level as well as experience in training youngsters and handling stallions. The rider has to be experienced, passionate, and self-confident.
The job offered is a full-time position completely focused on riding their allocated horses and stallions. No breaking in nor barn maintenance duties are required.
S/he will be able to work in a highly professional environment and will get coaching from Grand Prix riders. This is a unique opportunity to ride talented dressage horses while continuing one's ongoing development as a rider.
Gestut Sprehe offers a professional work environment in a young dynamic team with high quality horses.
Candidates can send their resume to: