Groom Wanted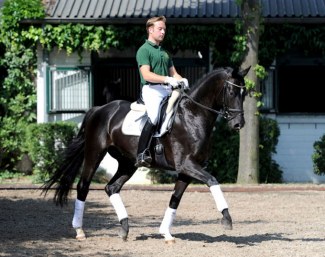 The private dressage training and breeding centre Gestut Wiesenhof in Krefeld, Germany, is looking for a competition groom who can assist in the care taking of the show horses. Wiesenhof is also looking for a broodmare and foal groom. 
The competition groom has to be experienced in the care taking and grooming of the performance dressage horses, including stallions. The candidate has to be responsible and knowledgeable in the interaction with horses and show reliability, versatility and the ability to work in a team. S/he has to uphold a high standard in care.
S/he will be in charge of 15 dressage horses to be shared with two other grooms. No mucking out is required. 
Wiesenhof will provide a professional work environment in an interesting and versatile field of work. A work week includes six says and accommodation is available. 
Wiesenhof offers a long-term position and a performance oriented salary to the right candidate. 
Please send your informative application with resume to: