The Netherlands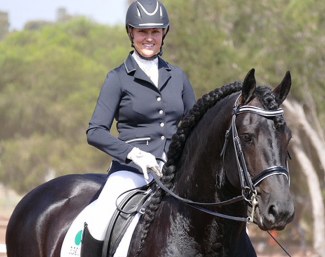 Self-made Grand Prix rider and YouTube sensation Natasha Althoff has created a full sponsorship opportunity for a talented dressage rider, who would get an FEI level dressage horse to ride for up to one full year. Althoff has named this new sponsorship endeavour YourRidingDreams.com.
"This is my way of giving back to the sport I love," said Althoff about her brand new project of paying it forward. "I am passionate, committed and dedicated to helping riders be all they can be. I will do all I can to support them in following their dreams. I needed a vehicle to give back to the tens of thousands of dressage lovers out there, to show them anything is possible!"
With over 7 million views to her channel, Althoff is a YouTube sensation. She has trained her Friesian stallion from young horse to Grand Prix level and is the founder of the state-of-the art training facility "The Riding Success Institute".  She is a prominent online teacher with her education platform 'Your Riding Success'.
YourRidingDreams.com is Natasha's next major project. She wants to give back to young talented riders who are not in a financially strong position to make their equestrian dream come true.
"I have been very fortunate in my life with parents who have supported my dressage dream, an amazingly supportive husband, and a successful business in the industry that I love," Natasha explained. "It has always been my goal to reach Grand Prix, support and help other riders achieve their riding goals, and one day go to the Olympics!! I would have never reached my dreams without the support of my family and the wider dressage community."
Althoff admits that reaching Grand Prix was the most challenging journey she ever undertook. 
"There were tears, frustrations, doubts and fears every step of the way," she confessed. "But I was never going to give up. I was lucky I had the support from the people around me, but I know not everyone has that. I wanted to create a platform, where you can feel supported and championed in the attainment of your goals."
Having the right schoolmaster is an essential phase in learning the right feeling in the saddle on the way to Grand Prix
"A big part of your dressage journey success is the partnership with your horse," said Natasha. "What I learnt is that riding various highly schooled horses is imperative in determining your success. The opportunity to ride trained dressage horses is out of reach for the majority of riders. I am now in a position in my life, where I can dedicate support, and provide opportunities, to helping my fellow riders in a new and unique way."
Althoff has created YourRidingDreams.com, which is a membership based around riders from all over the world, telling their stories about their riding journeys.
"We have bloggers from all walks of life, beginners through to Grand Prix riders, all telling their stories, their journeys, their riding successes, and failures, in a safe and friendly environment. YourRidingDreams.com is a safe place for people to learn, grow and share with fellow riders. And reassuringly, without fear of being judged."
Natasha will be giving members the opportunity to receive sponsorship bonuses each year. This year (2018) YourRidingDreams.com has funding for:
a 100% sponsored FEI horse for one rider for up to 12 months
26 two-week training packages on FEI Schoolmasters
42 individual lessons on FEI schoolmasters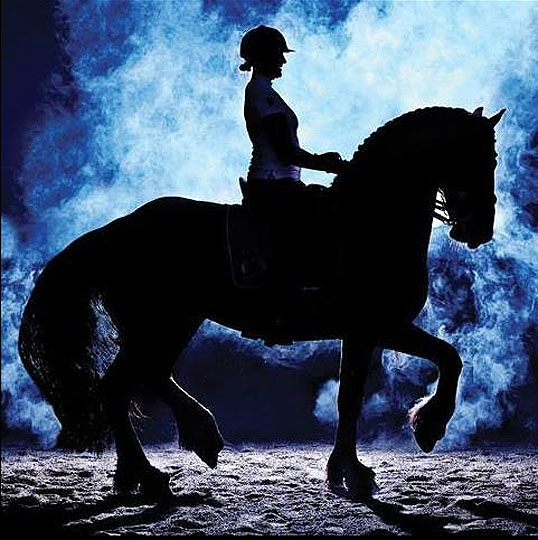 All of these opportunities are available worldwide, as Natasha has approved stables and coaches located in various countries. There is also capacity to approve new stables on request and coaches from other locations. This allows the members to be supported and have access to all the sponsored opportunities on a global scale.
"This is just the beginning for YourRidingDreams.com," Natasha passionately added. "It is my goal that within the next ten years, YourRidingDreams.com is sponsoring a minimum of 10 FEI horses per year to everyday riders. This is my personal goal, however, with the continued support of our members and new members to come. The possibilities are limitless!"
In the future there is no strict limit set on the amount of fully sponsored horses. 
"We have set the framework to make a long-lasting change in our sport; opening doors for all riders to experience the dream, regardless of finances, connections and experience," she said.  "If you have the dream, the drive and a love for our sport, YourRidingDreams.com gives you real chances to make your dreams come true! How many sponsored FEI horses we give over the next 10 years, is limitless, and all comes down to the global reach of YourRidingDreams.com. Let us work together, and create a platform where riding FEI, will no longer be a distant dream for the everyday rider"
For more information about Natasha and Your Riding Dreams visit www.yourridingdreams.com