Eurodressage Equimarket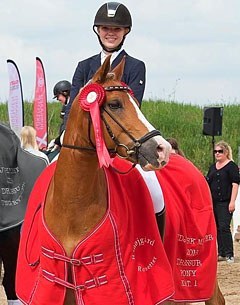 Charming 14-year old FEI Dressage pony gelding. Gorgeous looks and outstanding gaits, De Vito has a proven show record and makes an excellent pony schoolmaster.
Name: De Vito
Breed: German Riding Pony
Year of birth: 2004
Sire: Donnerwetter
Dam sire: Don Pedro
Gender: gelding
Height: 148 cm
Price category: 25,000 - 30,000 euro
De Vito is one of Denmark's most beautiful dressage ponies, having been a licensed elite breeding stallion until the age of 9, when he was gelded to be focused on sport. As a 6-year old he won silver at the Danish Sport Horse Stallion Championships. He participated in numerous more championships and scored fantastics marks: 8.5 for walk, 8.0 for trot and 9.5 for canter!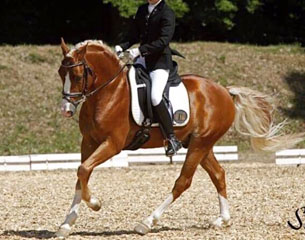 De Vito became the 2016 Regional Champion in Dressage in South Jutland. B-and A-pony and qualified to compete at the Danish National Pony Championships in 2017.
He has competed at FEI pony level in Denmark and achieved numerous placings on regional and national levels. He scored marks such as 70,2%, 71%, 68,5%, and 69,8% most recently at his level. He is now ready to make his international FEI Pony level debut!
De Vito is a pony who always wants to work. He is easy to handle everywhere, loads well on the trailer, can be fully body clipped. He loves going out in nature to be hacked and is bombproof at competitions. 
This wonderful chestnut gelding suits ambitious pony riders of all ages.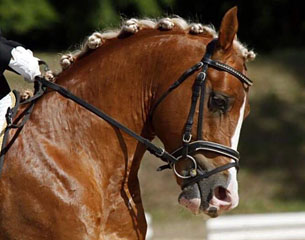 Full X-rays without remarks available. Serious inquiries only!
Owner Contact Info