Rider Wanted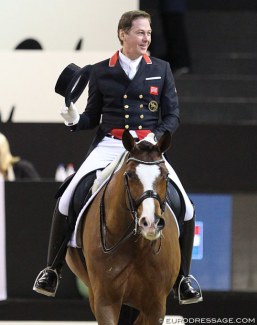 British Olympian Emile Faurie is looking for a dedicated and enthusiastic groom who can strengthen his team at Heath Farm in the beautiful Cotswolds in Great Britain. 
Heath Farm is a centre of classical dressage teaching and training excellence. Its first priority is to create a balanced, professional and friendly environment where horse and rider will flourish together. 
The groom will assist in the daily care-taking of the horses: mucking, grooming, tacking, braiding, etc.. A groom with riding experience who can take the horses out hacking and can warm them up would be ideal.
The candidate is required to do all stable duties and must be capable handling a variety of horses. S/he must have good experience with competition horses.
S/he will work in a fun team of young, talented professionals. 
Accommodation available. Salary depending on experience.
Please send a complete resume to