Pony for Sale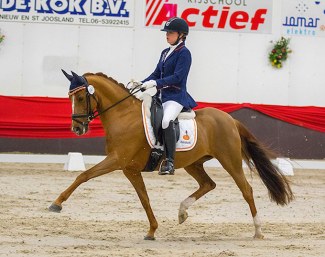 Name: Morning Sky
Breed: Dutch Welsh pony
Date of Birth: April 14, 2008
Sire: Kielshoop Honeyhill
Dam's Sire: Orchard's Boginov
Gender: Mare
Height: 147,5 cm
Asking price: 80,000 euro
Spectacular Dutch Welsh pony Morning Sky. This 10-year old is in the prime of her life and one of the most talented ponies in The Netherlands. She has 3 beautiful gaits, her movements are like that of a horse. A natural born talent, she won the Dutch Young Pony Championships as a 5 AND 6-year old. She also claimed Dutch Champion's title at at L2, M1 and Z1 level with scores over 70%.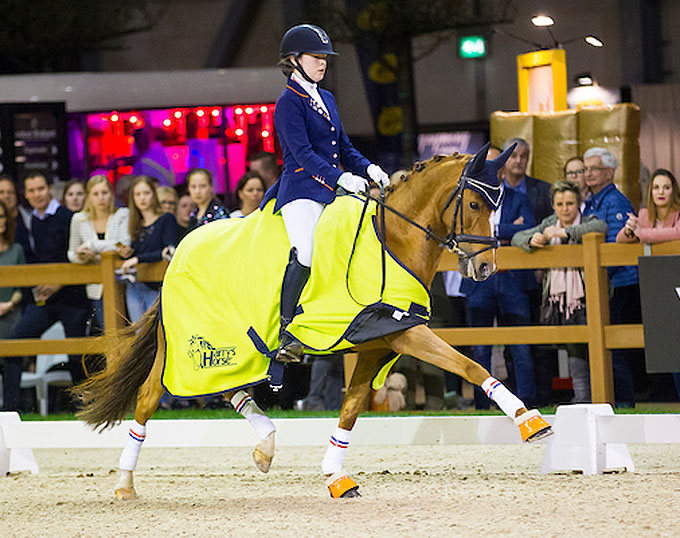 Morning Sky has competed at FEI international level but her rider reached the age limit right before she was allowed to compete abroad. In 2017 Morning Sky won the freestyle at Indoor Brabant, 's-Hertogenbosch, won the Z2 class at Outdoor Gelderland, she was second for 3 days at "Its all dressage", Nieuw en St. Joosland, top 5 at Geldrop Hippique.
Morning Sky is not only a very talented pony, she is also the most lovable pony you can have. Extremely attached to her care takers, she has been with the same owners for the past 4 years and it has been a wonderful journey with her.
"This is a pony, once you own her, you will never forget her. She is one to stay in your heart forever," said owner Van Doorne. "We would have loved to keep her but she is too young to retire. We are looking for a nice new home for her with a rider who will respect Sky's wonderful character and is willing to work with the pony towards a perfect partnership."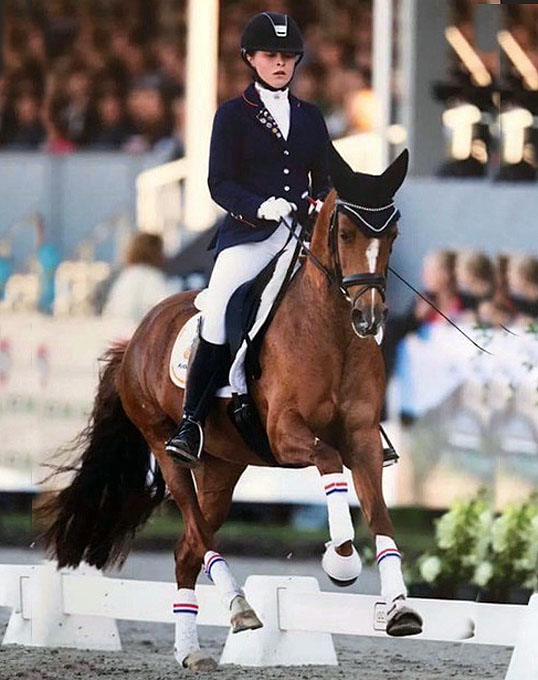 Sadly offered for sale as rider has reached age limit.
Located near 's-Hertogenbosch, The Netherlands
Video upon request
Owner Contact Info: