Horse for Sale
Name: Iota
Breed: Purebred Lusitano
Year of Birth: 2013
Sire: Rubi AR
Dam: Vitamina das Figueiras 
Dam Sire: Xaqiero
Height: 168 cm
Gender: stallion
Asking price: 60,000 euro
Iota is an exquisitely bred Portuguese Lusitano by the legendary Lusitano Grand Prix stallion Rubi AR, that competed at the 2012 Olympic Games and is the best producing Lusitano stallion for Grand Prix dressage horses (Coroado, Fenix de Tineo, etc.).
Iota is a gorgeous 5-year old dressage trained stallion, who started lateral work half passes, travers, shoulder in. He's beginning with the flying changes and shows great potential for piaffe.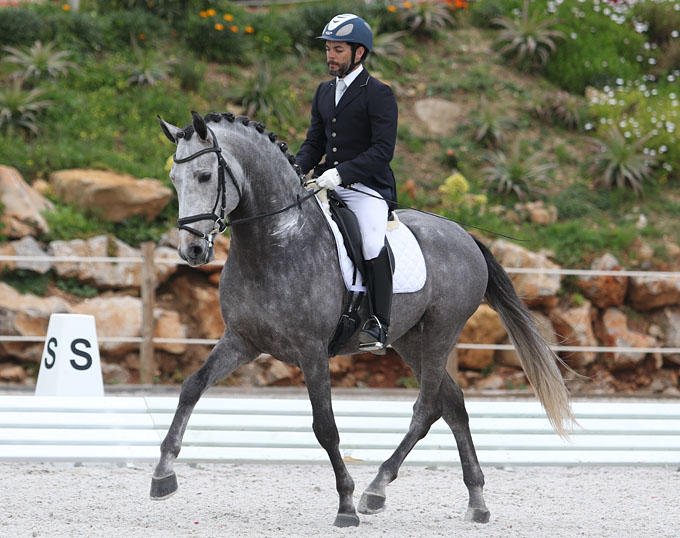 This stallion has been carefully trained and only lightly competed. He was first with 70% in his first ever local show and has only been out locally a few times, but was very well behaved. 
This is a horse with a great character, extremely clever and fun to work with, and huge potential for dressage as he loves to show off! He has a real talent for piaffe.
Very good health and X-rays. Pyro free tested within the last 6 months using the German test.
Sadly offered for sale due to rider chronic injury
Located in Estoril, Portugal
Contact for more info and videos
Owner Contact Info