Pony for Sale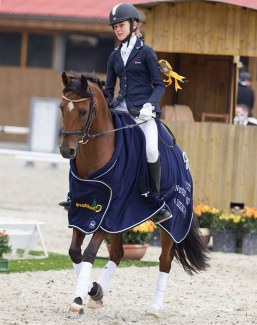 Name: Fleuramo's Sem
Breed: Dutch Riding Pony
Year of birth: 2008
Sire: Heitrak's Marvin
Dam Sire: Rietheim's Walter
Gender: gelding
Height: 148 cm
Price: 30,000 €
Fleuramo's Sem is a lovely 10-years old Dutch Riding pony with exceptional gaits and potential to reach the finals at a European Pony Championship. This top moving and competed pony is offered for sale for a fair price!
Sem has only begun his FEI career two years ago. He made his debut at this level ridden under a novice 12-year  old rider, who was a beginner at this level.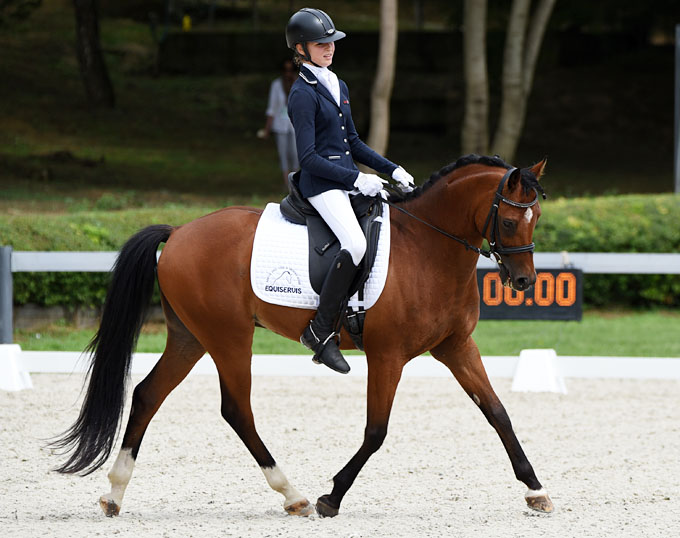 As a testimony to his good level of training and fantastic rideability, they won many national pony competitions and they were 4th at the Czech Pony Championships in 2016. They became the winners of the Czech National Pony Dressage Cup in 2016 and again in 2017! 
With a score average between 68 and 70% at national level, Fleuramo's Sem made his international CDI-P show debut in 2016 at the CDI Fot, where they placed fifth in the Kur to Music final! His young rider became Dressage Pony Rider of the year!
This beautiful gelding has developed tremendously at international FEI pony level in 2017. Under the same rider he achieved 65,65% at the CDI Brno. They represented the Czech Republic at the the 2017 European Pony Championship in Kaposvar, Hungary, but the event was a very mentally impressive one for his young rider who coped with stage fright. 
Sem has much more room for improvement and can certainly achieve even higher scores with the right rider and training. On his protocols judges always mention that he is very talented pony.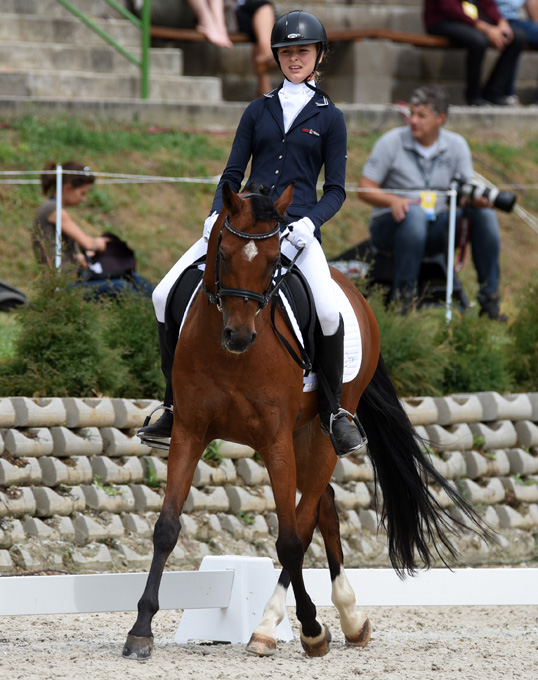 Fleuramo's Sem is an amazing FEI Dressage Pony with really beautiful looks and a good mind. He is getting stronger and stronger and is still developing a lot. He has a lovely personality, he loves to be groomed and loves to go out in the padock. He has no problem with other horses. He is a wonderful, kind and social pony that always wants to please. He has excellent rideability a lot of energy, is very easy to collect, and listens to the aids.
His journey at international pony level has only just started and he has huge potential to be one of the most interesting ponies in Europe.
Sem is healthy. X-rays available.
Video on request
Owner Contact Info