Eurodressage Equimarket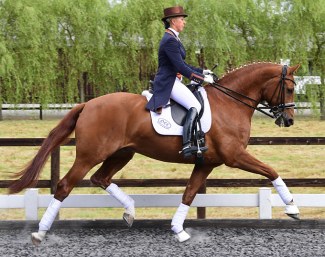 Name: Cerano Gold
Breed: KWPN Dutch warmblood
Year of Birth: 2006
Sire: Serano Gold
Dam: Ratina
Dam Sire: Lancelot
Height: 16.1 hh
Gender: gelding
Price category: 100,000 - 150,000 £
This is an outstanding 12-year old chestnut with extraordinary movement. He is a good uphill, modern model in his conformation.
Now trained by Vicky Thompson-Winfield, Cerano has three massive, active paces. His hind leg mechanic is second to none giving him an active correct walk, a well-balanced, forward and exhilarating trot and a beautiful uphill canter. He carries himself willingly and freely. Oldencraig Cerano-Gold shows exceptional talent for Piaffe and Passage and performs any lateral work with great ease in trot as well as canter.
His sire Serano Gold was the 2004 Vice State Champion of three-year old stallions in Rastede and was placed in the Final of the 2003 Bundeschampionat in Warendorf. He scored highly in his 30-day stallion test, receiving the highest mark for rideability of 9.7 with marks for his paces between 9 and 10. Oldencraig Cerano-Gold's Grandsire Sandro Hit was the 1999 Bundeschampion for six-year old dressage horses and World Champion of young horses in Arnheim. Now that his offspring are winning in advanced level dressage, there is no doubt about the great performance potential of this line.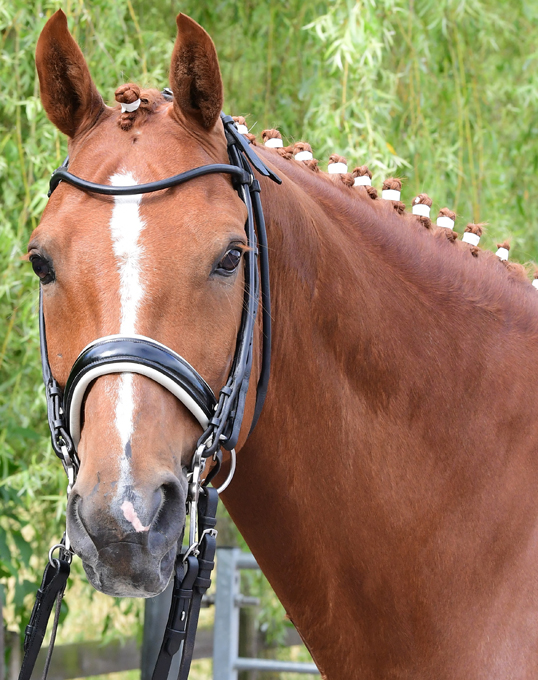 Oldencraig Cerano-Gold is an absolute delight to work with and attracts attention like no other. He has got a charismatic character and very noble attitude. His PSG level work is established with a fabulous flying change and great lateral work and he is now comfortably working the Grand Prix movements. Oldencraig Cerano-Gold is bred for the top and portrays a lot of jumping scope.
The judges love him rewarding him with over 70% and he takes one's breath away with his dazzling expression in the arena. He is a real top class prospect, destined for a successful future, he would make a top class horse for a junior rider. He is good in a trailer and horsebox, good to shoe, clip, box, and jumps. He also hacks well alone or in company.
This horse is competing Small Tour 2018 and has been placed each time out
Located in the U.K.
Owner Contact Info