Bavarian Elite Foal Auction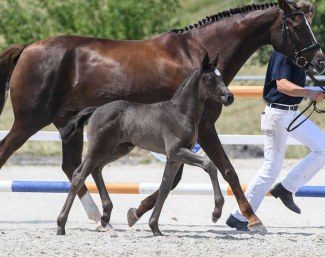 A premium colt by Bon Coeur x Florencio became the top seller of the 2018 Bavarian Elite Foal Auction in Munich on 14 July 2018. 
Bred by Rudolf and Sabine Wehr, the colt sold for 18,000 euro to Susanna Schmaus. 
A colt by Don Nobless x Florestano became the second most expensive foal of the auction, selling for 16,000 euro to Georg Albert. 
Stallion keeper Thomas Casper purchased a Zalando x De Niro colt for 10,000 euro. 
The average price for a foal at this Bavarian auction was 5,756 euro. Twenty-seven foals in total were offered for auction