Foal for Sale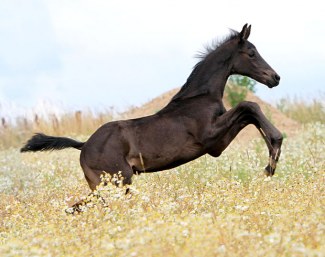 Name: Goerklintgaards Million
Breed: Danish Warmblood
Date of Birth: 5 June 2018
Sire: Millennium
Dam Sire: Sunny-Boy x Ferro
Gender: Colt
Expected Height: 170 cm
Asking Price: 15,000 euro + vat (only applicable for private deals inside the EU) 
High potential dressage and/or breeding prospect from a proven performance pedigree.
Million is of a truly modern type, highly expressive and sure to catch every eye wherever he goes. He moves with rhythm, elasticity and very well-functioning hindlegs.
His sire Millennium has already sired 37 licensed sons and currently competes at advanced level dressage.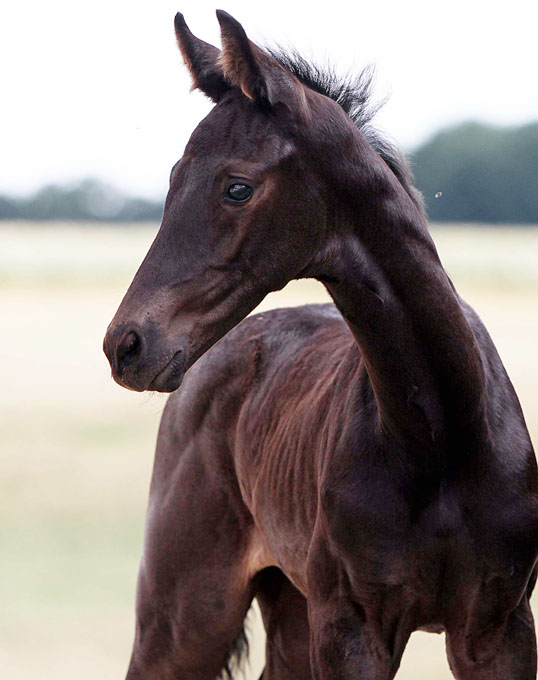 Million's dam line is very likely the most successful dam line in Danish Warmblood. His dam, Leah, is a half sister to the bronze medal winning U.S. Olympic team dressage horse Goerklintgaards Dublét (Kasey Perry-Glass) at the Rio Olympics 2016, American Grand Prix Champion 2017, and second placed horse at the 2018 CDIO Aachen behind Isabell Werth! He is once again selected for the U.S. national team in 2018. The dam is also a sister to the Intermediare horse Goerklintgaards San Tiago (Yvonne Losos de Muniz). 
Additionally, the dam line has produced the internationally successful Grand Prix horses Goerklintgaards Domello (Anna Zibrandtsen), Calderon Noir (Kirsty Mepham), Dorina (Evelyn Haim-Swarovski), Charmeur (Sune Hansen), Caprino (Maik Kohlschmidt), Cartier (Jonas Elvebakk) and Achat (Stella Hagelstam).
It is also the dam line behind the two famous mares Fiontini and Fiontina - the former a triple World Breeding Dressage Champion, while the latter is a gold medal mare and also silver medal winner at World Breeding Championships for 5-year-olds 2015. The dam line has also produced the licensed stallions Blue Hors Zackerey, Tailormade Zacksu, Overgaard's Zackmann and Waldsohn.
Foal located in Denmark.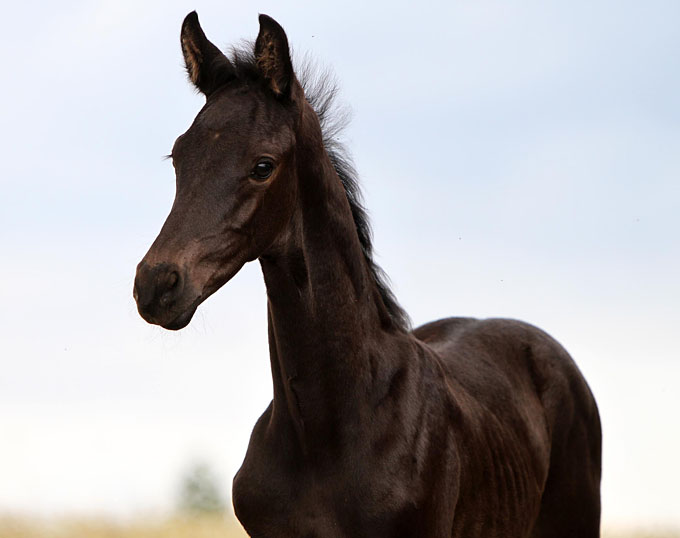 Video click here
Owner Contact Info