Cichon Foal Auction
Polish Grand Prix rider Mateusz Cichon has launched the first ever Cichon Foals Auction, bringing top quality dressage foals to auction in Poland for the eager dressage enthusiast. The auction takes place during the 2018 CDI 3* Radzionkow at Cichon Dressage equestrian centre in Radzionkow, Poland, on Saturday 1 September 2018. 
A small, hand picked collection of eleven high quality dressage foals will be up for auction.
"It is the first dressage foals auction ever organised in Poland," said Cichon. "Since we started the stallion station two years ago, we have had this idea to organize an auction which would give the breeders a chance to show their offspring, get some more publicity and in the end of the day sell the foals for a fair price. It should also be a way of showing other breeders what the trend is, which stallions and which connections work best, so that the auction foals serve as an example."
The Best of Poland on Offer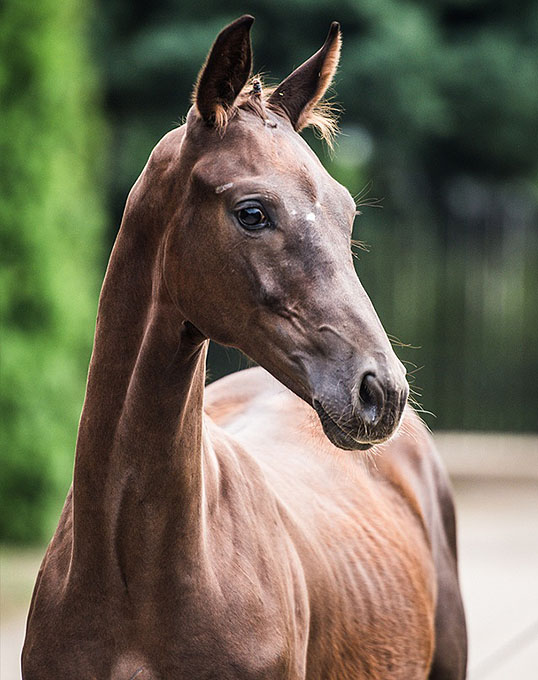 The Cichon Foals Auction is run in partnership with Helgstrand Dressage, which has helped source the right foals for the collection. It features the best European dressage bloodlines and will bring unprecedented quality for sale in Eastern Europe.
"We selected the foals out of our own and Helgstrand's offspring," said Mateusz. "First we saw all foals on video, then our team visited all the interesting ones at home. For our final decision, we consulted with Allan Hansen from Helgstrand Dressage, who helps us with trainings, but also with our business in Poland. Together we chose the eleven best foals. The difficult part was to see the foals live and than to take the photos for the catalogue, as Poland is quite a huge country and it took us 4,000 km to do it. Now there is really top atmosphere around the auction and everyone hopes it can be a first step to finally develop a professional dressage market in Poland."
Auction organizer Mateusz Cichon is thrilled to welcome potential buyers at his event and his business partner Andreas Helgstrand shares equal enthusiasm for this new initiative. 
"Riders will come to this new auction for dressage horses in Poland. You can be very proud that people like Mateusz are putting up an auction with such quality," said Andreas Helgstrand.  "I'm very happy to see that a lot of foals are from our stallions that will give really high quality in the end. The buyers will end up with a really nice horse for the future in sport with the best bloodlines in Europe."
"Maybe who knows in the end, all breeders, riders, customers will come to Poland to find a new rising star," Helgstrand added.
High Quality Bloodlines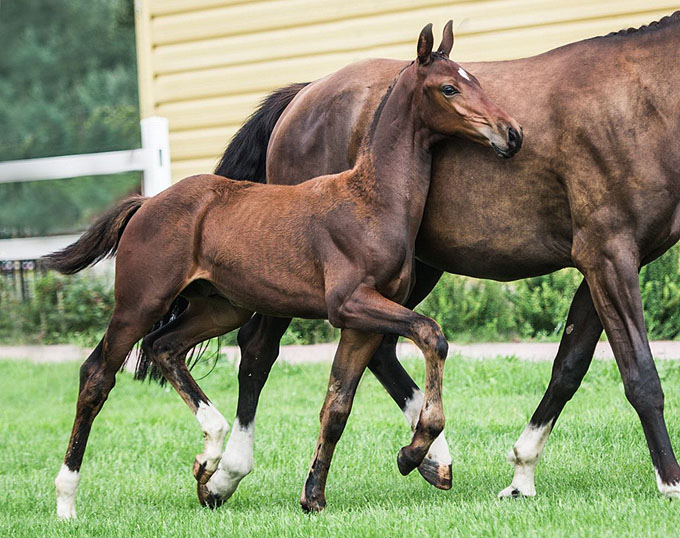 The auction foals are sired by stallions such as World Young Horse Champion Revolution, Oldenburg licensing champion Don Deluxe, KWPN breeding sensation Franklin and World Young Horse championship participant Sir Europe, amongst others. 
Several foals are sired by stallions purchased by Cichon in Denmark and standing at stud in Poland, such as Furstentraum and Sir Europe. 
"Until now the dressage breeding market has not been too big in Poland but I am really happy to see how quick it develops in the last years," said Mateusz. "This year almost 150 mares have been inseminated with our stallions which gives even better perspective for next years."
The foals in the collected are Oldenburg, Danish warmblood or Polish warmblood registered.
Cichon Foal Auction During 2018 CDI Radzionkow
The event will take place during the 2018 Polish Dressage Championship and international CDI 3* competition in Radzionkow. Mark this event on your calendar as it will be a true extravaganza for all dressage lovers.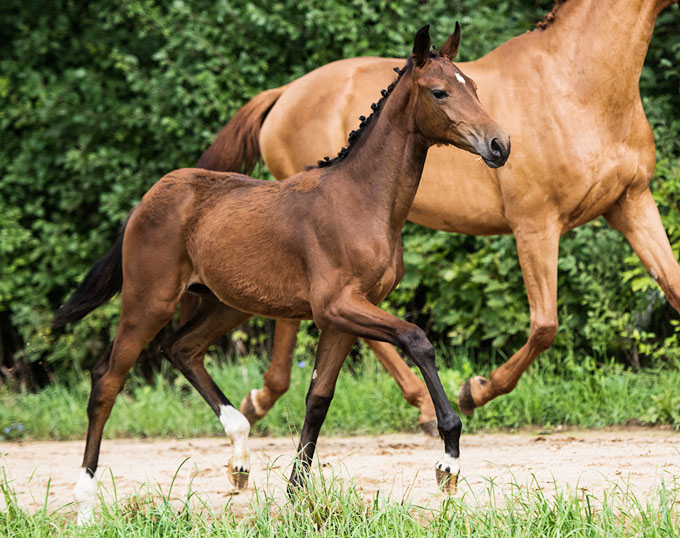 Aside from the auction there will be additional attractions, including a lecture by Per Springborg, a representative of the Danish Warmblood Society, as well as a presentation of the best Polish horses that participated in the preliminaries for the Polish Young Horse Championships.
VIP tables can be booked for this landmark event for Polish dressage horse breeding. The VIP offer includes a dedicated place at a VIP table in the company of the best Polish breeders, international dressage riders and representatives of Polish and foreign breed associations,  refreshments provided by the Appassionata restaurant, and participation in the after-party "Breeders Night" after the auction.
Tables can be reserved via biuro@cichondressage.pl
Discover the Foal Auction collection at cichonstallions.pl/aukcja