Horse for Sale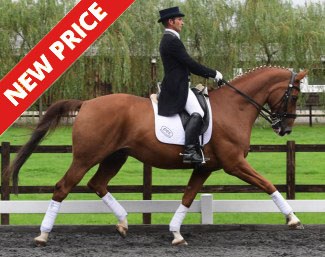 Name: Dancer III
Breed: Dutch warmblood
Year of Birth: 2008
Sire: Dutch Dormello DDH
Dam: Hester Reina
Height: 16.2 hh
Gender: gelding
Price category: £45,000 - £50,000
Dancer is a stunning chestnut gelding with extravagant paces. This beautiful horse has it all, stunning looks and incredible loose paces with a very trainable attitude. He would make a good schoolmaster but also has the potential to continue through the levels.
He has been professionally produced up to Int 2 and continues to progress in strength and quality. He works in a very nice natural frame and is light and uphill in feeling. He has three super paces, powerful and correct, he has good extensions with lots of ability to collect. The lateral work is also shows plenty of crossing and an active hind leg. He shows good gymnasticity within the canter and has a good range for the extension and collected work in all three paces. He performs flying changes with ease and has a natural talent for the tempi changes and canter pirouette's.
Dancer really enjoys his work. He is a very comfortable ride and would be suitable as a young rider horse, but also has the mind-set to accommodate a less advanced rider. He has a very relaxed attitude to his work and is very obedient when training at home in any environment and is very calm when at competitions and has a 'look at me presence in the ring'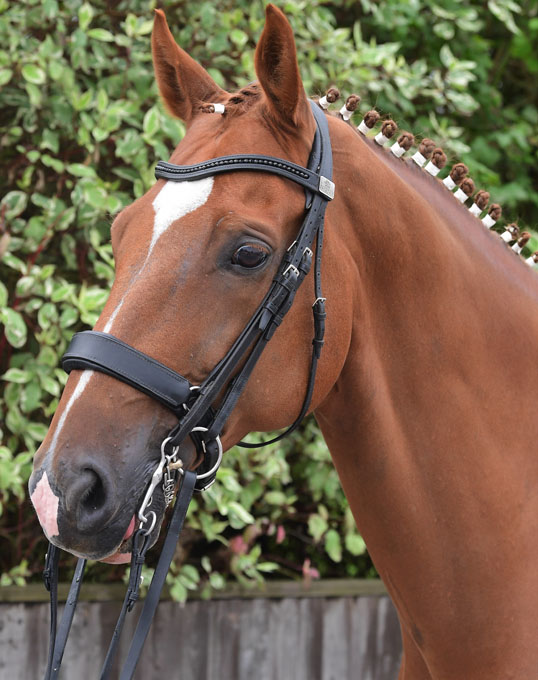 Dancer has a very impressive pedigree and is proving to be an exceptional dressage prospect. Each time he competes in the dressage arena the judges love him and he regularly scores the very high 60's into 70%+ through all the levels.
As a youngster he was placed 5th in the National 6 year old class and 3rd in the International 6 year old class on 73.8% at Hickstead 2014 under the guidance of Andrew Gould. Who competed him through the levels up to Ad Medium.
Under Darryl Thickett in 2017 Dancer won the Advanced Medium Regionals with 70.39% and 2nd in the PSG freestyle on 68.4%. Darryl competed Dancer up to Int 2
He is excellent to handle, and has got the supreme quality to go all the way. He is good in a trailer and horsebox, good to shoe, clip, box and jumps. He also hacks well alone or in company.
Located in the U.K.
Owner Contact Info