Pony for Sale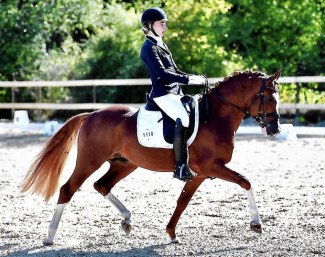 Name: Double Diamond AK
Breed: German Sport Pony (Schleswig-Holstein)
Date of birth: 14 May 2013
Dire: Dreidimensional AT
Dam Sire: FS Don't Worry
Gender: Stallion
Height: 148 cm
Price category: 100,000 - 150,000 euro
Double Diamond AK is a high quality 5-year old sport pony prospect with a bright future at FEI level. He is also a licensed breeding stallion.
Winner of the gold medal at the 2016 Bundeschampionate (Geman Championships for young horses and ponies), Double Diamond AK started his career successfully and showed everyone that he is going to have a bright future. Over the past two years he has earned placings and victories at competitions for four and five years old horses (Dressurpferde A & L). Even though he is only five years old, he is far advanced in his education due to his amazing talent and rideability.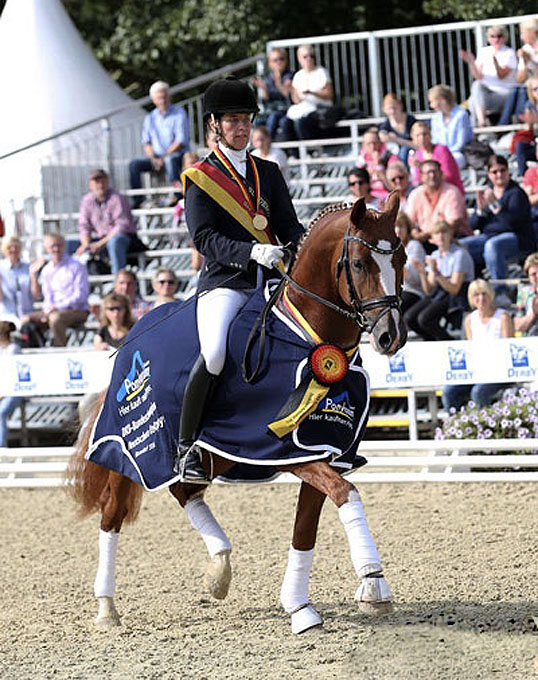 This pony is not only an interesting high quality sports pony, but also from a breeding perspective. He was licensed and approved for Weser-Ems, Hannover and Westphalia in 2015. With several successful offspring and also a full sister which placed 4th in the finals of the Bundeschampionate in 2017, Double Diamond AK offers a brilliant bloodline and quality in breeding.
Double Diamond AK will turn 6 in 2019 and is ready to compete at FEI pony level. He shows nice collected work, impressive half passes, precise simple changes, etc.  This is a pony with fantastic gaits who loves working, going to the fields and is nice to handle. 
Double Diamond is searching for an ambitious pony rider.  He is an eye catcher with a bright future. 
Located in Germany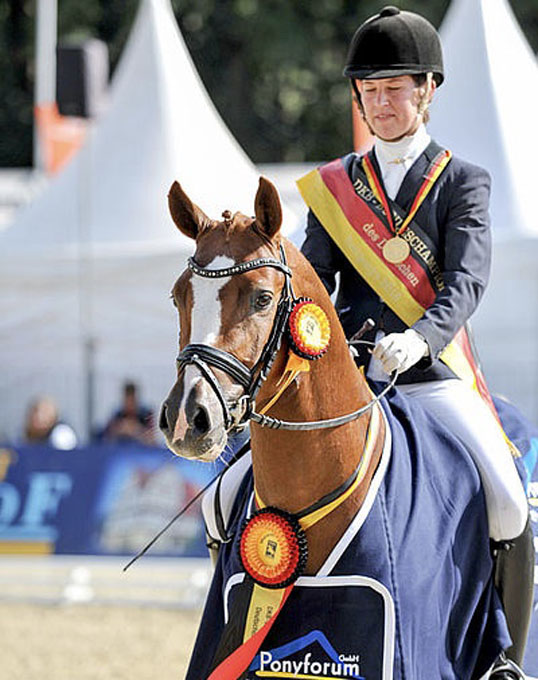 Contact info: