2018 PSI Auction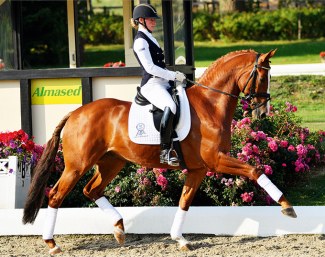 Performance Sales International is the most prestigious annual auction of top class show jumping and dressage prospects the equestrian world has to offer. For the 39th edition on 9 December 2018, organizers Paul Schockemöhle and Ullrich Kasselmann have assembled a new collection of international calibre youngsters that reply to all the demand of any ambitious rider and investor.
This year's dressage collection includes 26 exceptional young dressage horses, several which have proven themselves in the show ring, winning the regional and German national young horse championships. The collection also includes several licensed and performance tested stallions as well as highly talented 3-year olds that are diamonds in the rough. 
2018 PSI Auction Horse in the Spotlight: Didou
Name: Didou
Breed: Oldenburg
Year of Birth: 2013
Sire: Dolany
Dam Sire: Munchhausen x Mansingh xx
Gender: gelding
Height: L (1,67 m - 1,70 m)
A fully fledged championship aspirant.
Sympathetic, 5-year old Oldenburg gelding Didou, which descends from the Holsteiner top producer Dolany out of a dam by the Trakehner Munchhausen.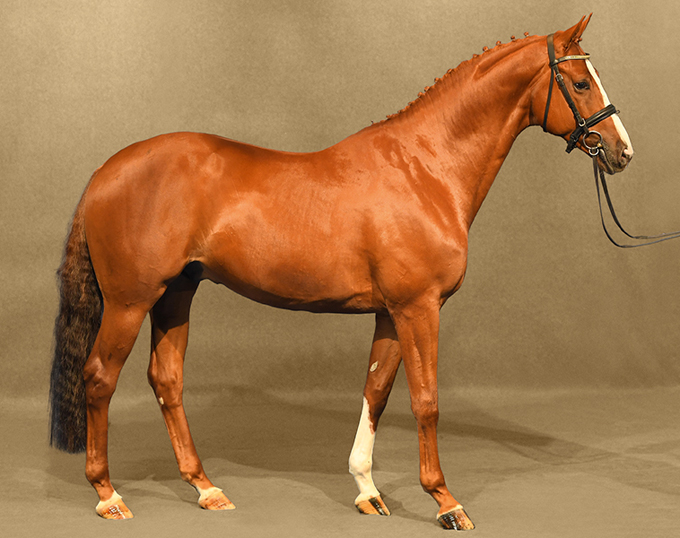 Didou, who shows a beautifully developed self carriage, has that extra something. He actively engages the hindleg under the body, which makes such self carriage possible.
He has already earned great results in his first competitions and shows the ability to carry a young rider to the top of the European show circuit. 
Didou is already schooling half passes and flying changes. He has a mellow attitude and is focused on the rider. Didou has an unmistakable high rideability factor. 
Complete Collection Online
The complete 2018 PSI Auction Horse Collection can be found online at www.psi-auktion.de
The live presentations of the collection will be on 1 and 5 December at 18h00 in Ankum. The 1 December presentation will be streamed live at www.psi-auktion.de
For more information on the dressage horses, contact:
For further information, or to order tickets or a catalogue, please contact the PSI office or use the online order form: 
Order Form
+49 (0) 5401 89 200
auction@psi-sporthorses.de