Pony for Sale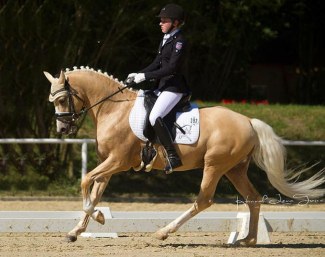 Name: Morgensterns Delicius
Breed: German Riding Pony
Year of Birth: 2012
Sire: FS Daddy Cool
Dam Sire: Andiamo
Gender: Stallion
Height: 148 cm
Asking Price: 55,000 €
The 6-year old palomino stallion Morgenstern's Delicius is very talented dressage pony with confirmed results in the show ring. He has achieved numerous wins and placings at L-level with solid upper sixty percentage scores. He qualified for the 2017 and 2018 Bundeschampionate in Warendorf and this year placed sixth in the Finals after a fourth place in the preliminary round! Delicious has been carefully trained and competed at his young age.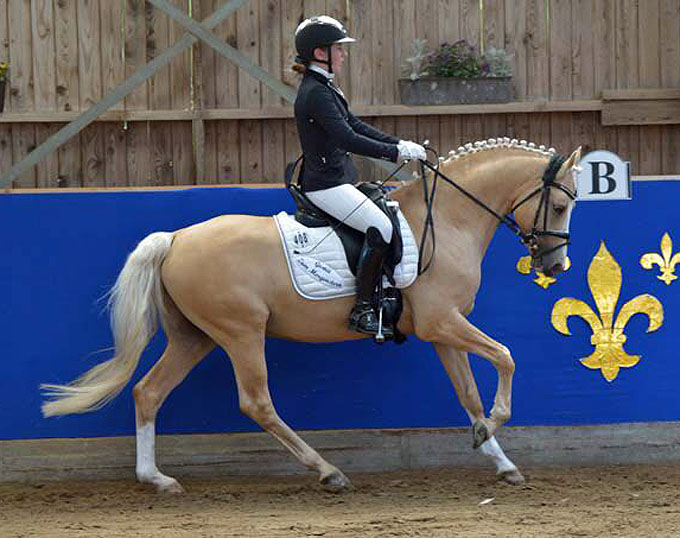 Morgenstern's Delicius is confirmed at FEI pony level and has been trained the past two years on behalf of the stud farm "Morgenstern" by an 18 year old amateur.  Delicius is also schooling flying changes and canter pirouettes and confirmed in canter half passes. Therefore Delicius also makes a great pony for small adults. The sport pony can be used immediately at FEI pony level and is also on his way to M**-Level with clear talent and potential for S-level dressage. 
Delicius is a licensed and performance tested pony stallion who can be used for sport and breeding. He is well behaved and presents himself with much expression in the competition ring. 
He is very well mannered, kept at home next to an another stallion. He can easily be transported with other stallions and mares. He knows the horse walker, is not afraid of tractors and other farm equipment driving around on the yard. He is alert outside and loves to do cavaletti work. 
Delicius distinguishes himself with his great rideability and his intrepid nature. He always behaves perfectly in the arena and is very reliable. He is very suitable for small children (A-level) as well as small adults who are ambitious to reach S-level.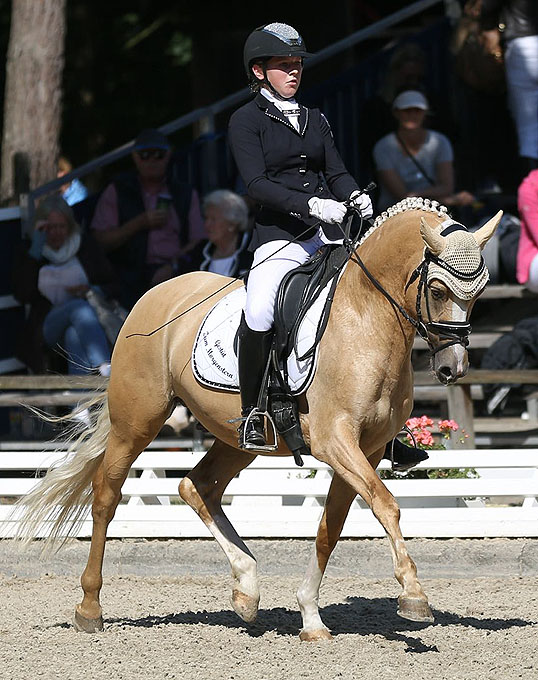 The owner wishes this exceptional pony to go to a rider who can shine on Delicius in the sport.  Only sold only to the very best home. 
Serious inquiries only.
Located near Frankfurt, Germany
Owner Contact Info