Opinions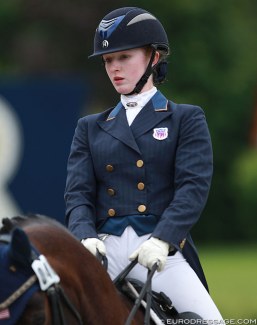 Catherine Chamberlain has provided the guest column of the week. The highly decorated former American and North American Junior/Young Riders Champion has taken a step back from her professional dressage career. 
"Choosing Happiness of Expectations"
I've had a lot of people ask me why I am in college and why I have scaled back my dressage training business in order to do so when my whole life has been geared toward being a high performance rider. I hope this will help to clarify my decisions and the path I am on now. The photo on the left was taken in the summer of 2015, minutes after my team and I had won team gold at the FEI North American Young Rider Championships. It should've been one of my happiest moments, but I had "only" placed 6th individually, feeling like that was a letdown to myself and others.
When I was little, my only dream was to be a professional rider and trainer. I had been in the competition world of dressage intensely since I was 12, and over the 8 years leading up to that day I had worked extremely hard and experienced much success with a lot of help and support from others. I won five gold medals and three silver medals at the FEI North American Youth Championships, I won the U.S. Young Rider National Championships and Junior Reserve National Championships. Earlier that year I was selected to represent the U.S. on the European Young Rider Tour and with the opportunity to compete in Germany. But, that success came at the price of my physical and mental well-being.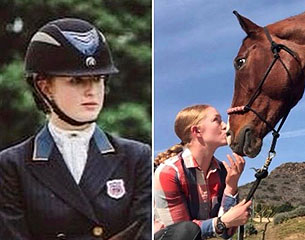 Due to pressure I felt from both myself and others, I began to feel that my only worth as a person was in the results I could produce. I was only as good as the last score I earned and my only value as a person was in how many hours I could work in a day. It felt like if you couldn't keep up with unrealistic demands, you were belittled and left behind. If you ever spoke up or tried to have a discussion about better treatment, you were labeled as a "trouble-maker". This was not from any one person or barn where I experienced this attitude, but unfortunately I began to realize it was a problem that was grounded in the industry itself.
Throughout my years of success and high-pressure, I struggled on my own with severe eating disorders that included anorexia, binge-eating disorder, and bulimia at different points. These struggles, along with some outside negativity, caused me to suffer with depression for years. My doctor believes that mental and physical stress led to me to develop an auto-immune disease called relapsing polychondritis that causes your body to attack your cartilage, leading to various problems such as severe joint pain, blistering ears, high blood pressure, etc.
I struggled silently for years with these issues before finally making the decision to ask for help in 2016, which was one of the hardest but also one of the best decisions I have ever made. Before that breaking point, because I had been successful I felt like I couldn't reach out for help or everyone would think less of me. I thought people would think I was a "fake" because I wasn't as good of a person as I was portrayed to be or because I wasn't "perfect". It took me reaching my lowest point before finally realizing that wasn't the case and that asking for help doesn't make you any less of a person. It took me losing my equine partner and soulmate Chance later that year in 2015 to realize the sport meant nothing to me without the relationships we have with our horses. And after his loss it took me sinking to such a low place where I felt like I couldn't go on to realize that I actually did want to live, and more so I wanted to live life to the fullest.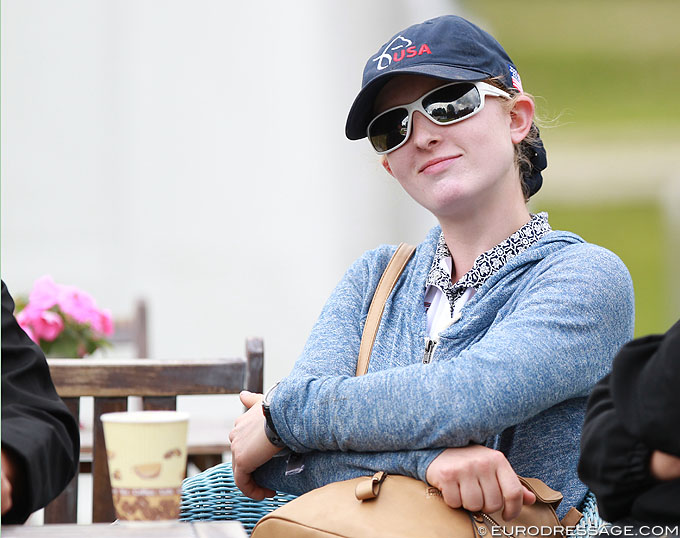 I didn't want to keep pushing my loved ones away so I could hide my struggles and I didn't want to keep missing out on spending time and special moments like holidays with my family because I couldn't miss work. I still love horses and riding with all my heart, and luckily having a healthy balance in life has now made me feel a renewed passion and fire as well. But I also realized that my self worth is not tied to my results in the competition arena, nor is it tied to how many hours I can work in a day or how days I can work in a month straight. I realized it's ok to take care of myself, spend time with my loved ones, and have a healthy balance in life.
Because of my journey and the various factors that had played out in my life thus far, in 2017 I decided that I think I will be the happiest if I keep horses and riding mainly as my personal passion while pursuing a career outside of the horse industry as well. After a lot of thought, I decided I want to pursue an education in the field of Kinesiology with the goal of becoming a doctor of physical therapy in the future. In this way, I could have a career where I can help others and make a positive impact on their lives, something that is very important to me, while also loving every minute I get to spend with my horses.  I'm very excited for the future, and while I still have a long ways to go to accomplish my goals, I know I can accomplish anything I set my mind to as long as I continue to care for myself, sustain a healthy balance in life, and not be afraid to ask for help when I need it.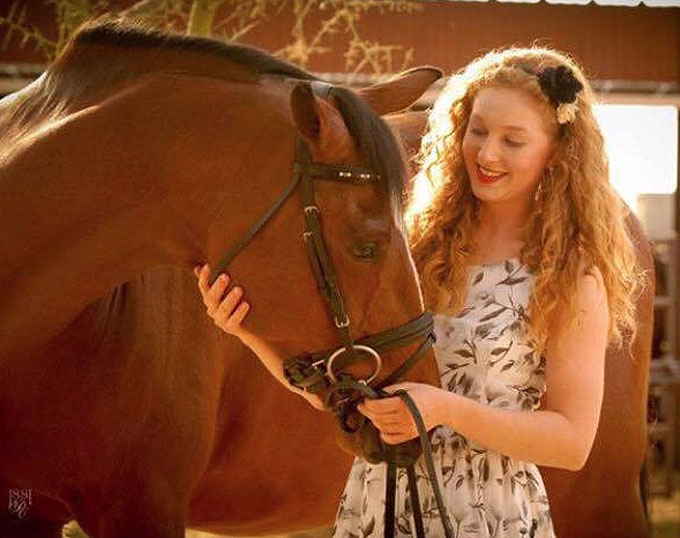 Also, I just want to clarify that this is only my own personal story. While I do think some changes could be made in the equestrian industry to have positive impacts on everyone involved, I know many people who are extremely happy with their careers in the horse industry and I think that is amazing. These were just decisions that applied to me because of my own personal experiences and changes to my life that I thought were necessary and beneficial for my well-being. I also don't regret any of my experiences in life so far, whether they were good or bad, because they have all shaped me as a person and have led me to where I am today.
I've been extremely fortunate with so many things in life and I recognize I have been privileged in so many ways. I only share this because I want to continue having a positive discussion about mental health awareness. It doesn't make you less of a person to struggle sometimes. It's also ok to make changes in your life to create a better situation for yourself if that's what's going to allow you to experience joy and fulfillment.
Lastly, thanks so much to everyone in my life who has given me continuous support through all of life's ups and downs. There will always be positives and negatives in life, but I think of you surround yourself with the right people, the positives become a lot easier to find than the negatives.
Related Links
Americans Chamberlain and Uhlir Make Euro Debut at 2015 CDIO-PJYR Hagen
Chamberlain and Frederick Take First Titles at 2015 U.S. Youth Riders Championships
Austin, Becker, Chamberlain Receive Renee Isler Training Grant
Peters, Roenick, Chamberlain, Vaughn Win on Final Day of 2015 CDI San Juan Capistrano
Chamberlain, Burch, Lahey Awarded $3,000 KWPN-NA Training Grant
Catherine Chamberlain Awarded 2014 Fiona Baan 'Pursuit of Excellence' Memorial Trophy
Chamberlain and Bergeron Win Kur Gold at 2014 North American Junior/Young Riders Championships
Chamberlain and Bergeron Win Individual Gold at 2014 North American Junior/Young Riders Championships
Catherine Chamberlain's Verdicci Passed Away