Pony for Sale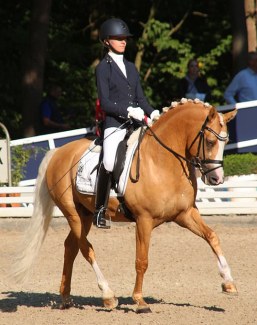 Name: Der kleine Herkules
Breed: German Riding Pony
Year of Birth: 2013
Sire: FS Daddy Cool
Dam Sire: FS Golden Moonlight
Height: 146 cm
Gender: stallion
Price category:  60,000 - 80,000 euro
This beautiful palomino stallion is a joy to watch and fun to work with.
Born in 2013, Der Kleine Herkules was licensed in 2015 at the Westfalian Main Stallion Licensing for ponies.
In 2016 and 2017 he collected his first ribbons in young riding horse tests under the careful guidance of classical dressage rider and trainer Jessica Süss.
In 2018 he won a "Dressage Horse A" test against horses with a score of 8,4. He then moved on to qualify for the Bundeschampionate for 5-year-old dressage ponies with a teenage rider. There he placed fourth in the qualifier with a score of 8,3. He moved straight to the final, inw hich he placed twelfth.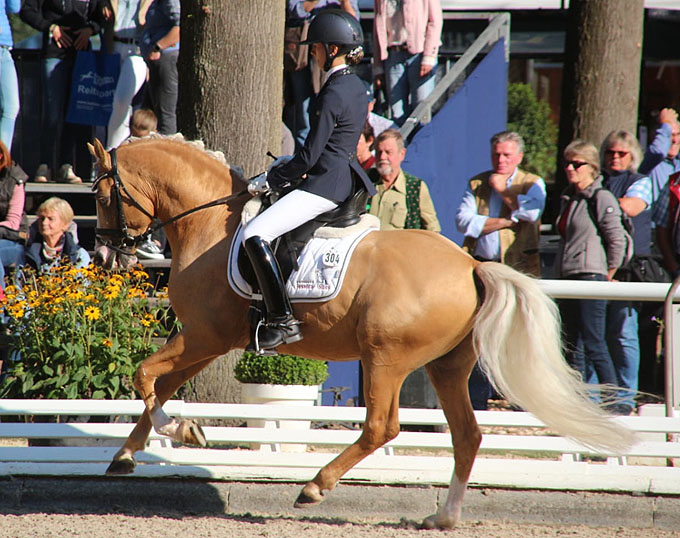 He has also been placed close to the top in several "Dressage Horse L" tests and is on his way to FEI pony level.
There isn't a day when it's not fun to ride "Herki". He loves to work and is an eager learner. Thanks to his uncomplicated character, he is easy to handle for very young riders. He goes out onto the pasture regularly, and he loves hacking, with company or alone.
Der kleine Herkules is an upcoming pony star who will ease a future talent's way to good dressage riding and solid success.
X-rays from 2015 are available and they are very good. 
Located in Warendorf, Germany
Contact Info