Danish Warmblood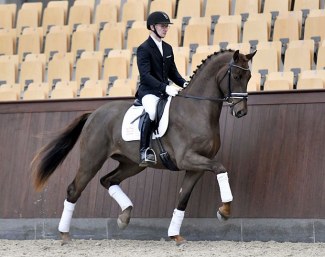 The Danish warmblood society has hand-picked a stunning collection of young stallion prospects and sport horses for the 2019 Danish Warmblood Spring Auction, which will take place at the annual DWB stallion licensing in Herning, Denmark, on Saturday 9 March 2019.  
Secure your next dressage or show jumping prospect for sport or breeding at this prestigious, well-visited and highly acclaimed indoor event that annually celebrates Danish Warmblood breeding. 
The collection includes 27 talented dressage and show jumping horses as well as young stallion candidates. They were selected by the expert members of the experienced auction committee. 
The Danish Warmblood Spring Auction has proven its success with top international Grand Prix horses Skovens Rafael and Donna Silver sourced directly at this auction. Further well known dressage horses that found their owners through this auction are Zaladin MI, ERA Dancing Hit, Blue Hors Don Romantic, and Blue Hors Zee Me Blue amongst others.
Collection Highlights
The 3-year old stallion candidate Fruerings Saigon (by Blue Hors First Choice x Solos Landtinus) has no ifs and buts when it comes to his looks, quality and potential. He is so convincingly strong in his movements, rideability and looks.  Saigon only touches the ground out of sheer courtesy. In spite of his young age, he is already displaying excellent balance, suppleness and power in all three gaits, and he is a delight to the eye, as well as to the rider on his back. Saigon's dam line represents several elite and medal mares from the renowned stut Nexen, among them Polka Nexen, dam  to the elite and gold medal mare Polka Hit Nexen, who was a silver medal winner at the World Championship for 6 y.o. Dressage Horses in Verden. Polka Hit went on to compete at international Grand Prix level. Fruerings Saigon is selected for the 2019 Danish Warmblood licensing.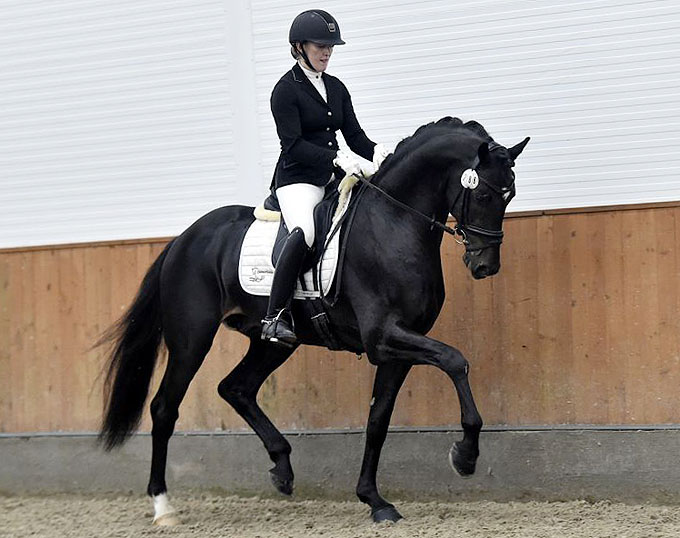 The 5-year old black stallion Katholt's Hamilton (by Blue Hors Zack x De Noir) is an eye-catcher. This young dressage horse has that something extra: the X-Factor. Not only is he stunningly handsome, but he is also incredibly elastic in his movements. He is extremely capable in all 3 gaits, beautifully shaped and kind spirited. Katholt's Hamilton was selected for the Stallion Show when he was 2,5-year old. A real star for the future. 
The 4-year old liver chestnut mare Ringsbo's Fergalicious (by Blue Hors First Choice x Floriscount) is a wanna-have for every serious dressage and breeding enthousiast. Money can't buy you happiness, but it can buy you a horse like Fergalicious. This horse has a very impressive engine, is extremely well built and has active hind legs. She is a big, glorious and beautiful mare with a fantastic frame and three strong gaits. Ringbo's Fergalicious' dam scored 848 points on her riding test, proving herself a horse with excellent rideability.
Selected for Quality and Health 
All horses in the auction have X-rays that are classified in group 1 or 2. Electronic copies of the X-rays on each horse in the auction are available. In Herning veterinarian Hans Schougaard will assist customers with the x-rays at the auction office.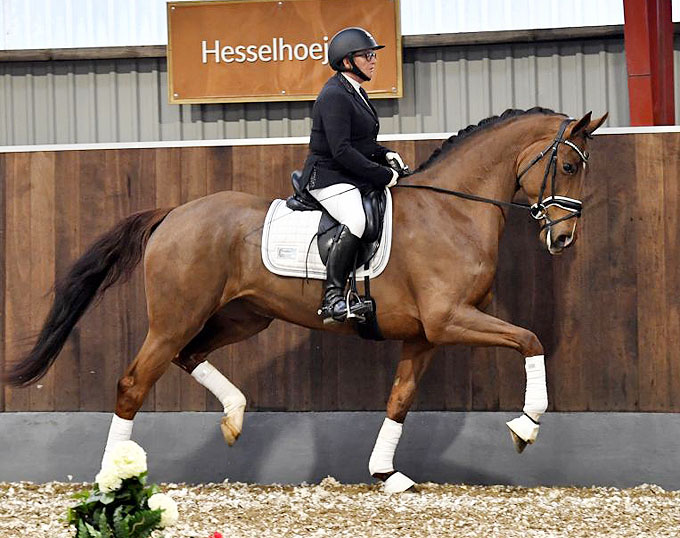 The sport horses can be test ridden by appointment before Saturday 9 March. The riding horses for auction will be presented at the 2019 Danish Warmblood Stallion Licensing on Friday and Saturday in arena M. The young colts are shown on the lunge line on Friday.
Auctioneer Casper Cassoe will be hosting the auction, which starts on Saturday 9 March 2018 at 15h45 in exhibition hall M.
Bidding can be done live at the event or by phone.  Please contact Louise Ringsbo at the Danish Warmblood secretary office on Tel.: + 45 6167 9493. or directly by mail at auktion@varmblod.dk.
The complete collection with photos and videos can be viewed online. Follow the auction also via Facebook.
For more information, visit www.varmblodauktion.dk