Job Offer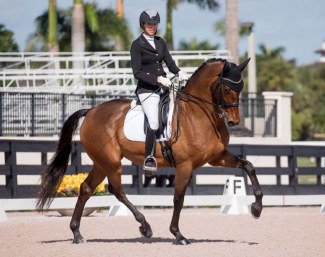 Canadian dressage rider and horse owner Vicky Lavoie of Nexolia Dressage is urgently looking for an experienced show groom to join her team.
Nexolia is a renewable energy and natural resources company based in Canada and its owner Vicky Lavoie is an avid amateur dressage rider, who has purchased internationally acclaimed horses through Helgstrand Dressage.
This is an amazing opportunity to become an international show groom, taking care of Lavoie's four top dressage horses, Feodoro, Fine Spirit, Fiesta Danza and Glenn S&S. The job comes with the special perk of spending winters in sunny Wellington, Florida and summers in Canada or Europe. 
The candidate has to be honest, hard working, and experienced as a top show groom. S/he has to have a great eye for details and be attentive to the needs and health of each horse.
Duties include feeding, mucking, tack cleaning, tacking up, traveling to shows and all aspects of performance horse care. This is a non-riding position. 
A work week is six days. The job comes with a good salary and is a long-term position for the right person.   Position open immediately.
Accommodation will be provided.
Solid references required. Send resume to: