Horse for Sale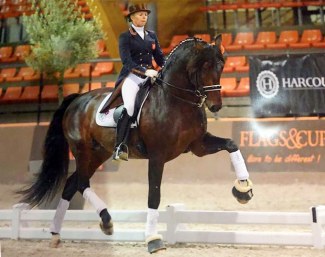 Name: Mango Jacaro
Breed: PRE
Year of Birth: 2004
Sire: Rondeno IX
Dam Sire: Endrino
Height: 16.2 hh
Gender: stallion (can be cut)
Asking Price: 500,000 euros
Oec Dressage Worldwide is thrilled to present this unbelievably rare opportunity to purchase PRE Grand Prix European Champion Mango Jacaro.
Jacaro has an impressive competition record. Under Vicky Thompson-Winfield Jacaro was on the Great Britain team in the Nations Cup in both 2017 and 2018. He is the current MCI European Champion and was ranked number 1 Spanish Grand Prix horse in the world by ANCCE in 2016, 2017 and 2018. He has many wins at Grand Prix at Uk national level, double winner at Hickstead Premier League scoring over 70% in both the Grand Prix and Grand Prix special. At international level Jacaro regularly gains scores of over 70% and gained a career high of 73.41% at Addington Manor Premier League 2018.
He has begun his 2019 campaign with an impressive 72% under top UK judges.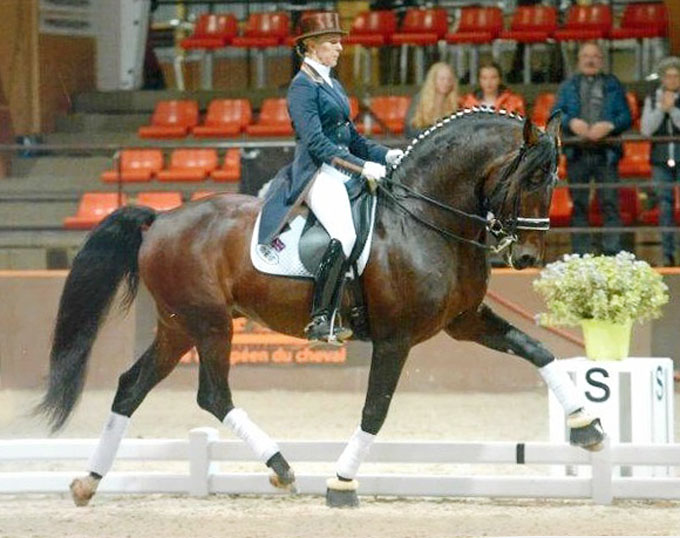 Jacaro has high quailty gaits with a real showmanship presence in the ring. Jacaro has a super positive attitude and ride ability making him suitable for an amateur or professional rider. He is a great teacher and will shine further with a competitive rider. Jacaro has all the qualities of a top flight Grand Prix horse. He has outstanding lateral work and an exceptional ability in the collection and with an extended trot with great expression and lift. His canter is very balanced and he performs the changes with great ease and he possesses a natural Passage and correct Piaffe.
Not only has Jacaro got an impressive pedigree and the looks to match, he also has a super a friendly and sweet nature and is an easy guy to have around. He has a lot of experience in the arena having competed in Premier League shows and on the international circuit where he represented Great Britain. He is good to travel alone or in company (mares or geldings) and Jacaro also hacks well, alone and in company and is good to shoe and clip.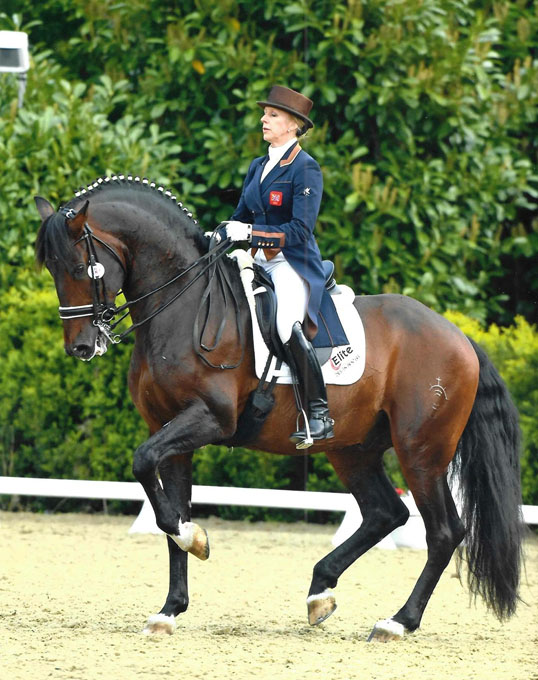 Located in the U.K.
Owner Contact Info