Job Offer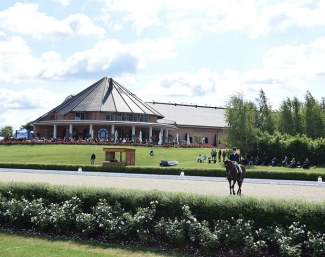 The absolutely beautiful and renowned Gestüt Bonhomme is looking for motivated employees.
The stud, which is located in the scenic Havel lakeland, in the east of Germany, includes a stallion station as well as a highly professional dressage and show jumping training facility with two indoors and three outdoor arenas. Gestüt Bonhomme provides a very professional work environment in a nice and young team. There are around 60 horses under saddle from youngsters up to Grand Prix horses.
Gestüt Bonhomme is looking for highly motivated grooms and/or stable workers. Of course it is of advantage if you are already experienced, but
Gestüt Bonhomme is also offering a job to somebody who is willing to learn and enthusiastic about working with horses. The tasks are mucking out, bringing horses to the walker, paddocks or fields, preparing horses for the rider, lunging, warming up, as well as show attendance on national and international shows.
Gestüt Bonhomme is also looking for a dressage rider. Therefor you need to be a very motivated, fine riding person, who has fun to work with young horses as well as with horses that are on higher levels. The presentation on shows is requested. You need to be able to train a horse for higher classes with the help of our chef rider or trainer. Breaking in is not part of the job. 
Accommodation is provided on the stud. As most of the team is speaking English, German language skills are not needed. The salary is good and the atmosphere is familiar.
Gestüt Bonhomme is very looking forward to receiving your application
Contact: