Job Offer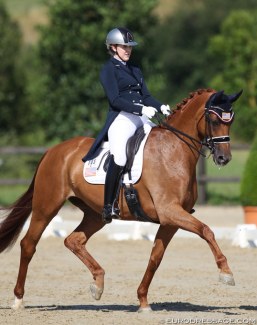 American Under 25 Grand Prix rider Lauren Asher is looking for an international groom to join her team at Select Equine International which is based in The Netherlands in summer and Wellington, Florida in winter. 
Home of  U.S. international dressage rider Lauren Asher, Select Equine International focuses on scouting, developing and the sales of select equine talent. 
The candidate has to be hard working, motivated and honest with a love for horses.
Duties include the care of competition and young horses in the broadest sense of the word: grooming, tacking, washing, lunging, arranging turn out, as well as packing the lorry and traveling to competitions with Asher.
The job includes the care taking of 10 horses shared with another groom. This is a non-riding position.
Do you like to work in a fun, familiar, small yet professional atmosphere with an international focus on the care taking of high performance sport dressage horses as well as the opportunity to travel around the world, this could be a job for you.
Please send resumes to
Lauren Asher
Tel: +31 6 23 23 06 78