2019 European Youth Riders Championships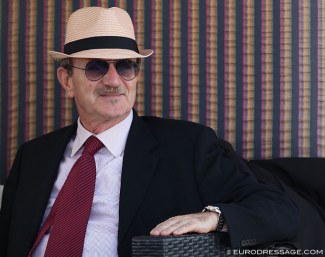 In every dressage event,  judges and stewards played a fundamental role. At the 2019 European Youth Riders Championships at Horses Riviera Resort in San Giovanni in Marignano, Italy, on 24 - 28 July 2019 it is no different. 
These officials are called to comment on what happens inside and outside of the show ring. Five Italians will serve as key judges and stewards in San Giovanni. Here is an introduction to them with them talking about their jobs and professional careers.
Enzo Truppa, the only FEI 5* Italian judge, will be the President of the Ground Jury for Young Riders
"The judge? They are the one who everyone says hello to in the morning and in the evening only gets a goodbye from those who won... In any case, it is one person who is a part of the judging panel, in this case made up of five members, whose job it is to verify the level of preparation of the horse and rider. The system of Hi/Lo Dropscore has also been adopted: if one of the judges has a different scoring, less than at least 5% compared to the average of the others, then that score gets unified with the lowest of the other four. Let's say it's a grave error to give a score to a horse and rider that is decisively outside of the range of scores from the other judges. To otherwise guarantee uniformity and regularity within the scores, the FEI uses a judging panel made up of seven judges in the case of the Olympics, Worlds and Senior Europeans, in order to reduce the influence of an individual judge, so that the panel becomes a real team."
Enzo was first an athlete of the highest level (the first Italian to go to the World Equestrian Games for dressage), then technical advisor (Master of Excellence, i.e. instructor to instructors), judge and organizer, and has always worked within the sport of dressage.
"I am first of all an instructor, to a famous athlete... (his daughter, Valentina). I define myself as a coach on loan as a judge for 35 years... In my heart I am a trainer: if I was forced to choose a single career starting from tomorrow, I would only be a trainer."
Barbara Ardu, who is a FEI 4* judge, will be the President of the Ground Jury for the juniors
"I have a competitive past, I continue to ride regularly and own dressage horses. I remember well when I began my journey as a national judge: it was 1987, I was pregnant and not being able to ride I took advantage of the situation to learn and understand this other 'face' of the discipline. At that time I took courses to become a judge both for eventing and for dressage, and though I liked eventing more, I decided to focus on dressage. This will be by sixth European Youth Championships."
What is the path like to become a judge?
"You can begin if you are at least 25 and ride. Dressage isn't a discipline as diffused as jumping, and thus the numbers are small also for those wanting to become judges: this is a reality not just present in Italy, it is also common in other nations. What's more is that the path is more technical and difficult than it is for other disciplines: the phase of coaching, and 'shadow judging', is hard to pass."
Eugenio Rovida, a FEI 4* judge, will be a member of the Ground Jury for both the Under 25 and Children categories.
"I have always had a passion for animals, in particular for horses and dogs. When I was six or seven years old, I was already obsessed and wanted to bring a pony from the countryside into my city. When I was twelve, they opened an equestrian center in Lodi, and that's when I started riding seriously, doing eventing and show jumping competitions. My sister, however, did dressage and it was her that sparked my curiosity: I did some clinics with her german trainer, and then with the portuguese Daniel Pinto. The moment I decided to become a judge came when I was training with Ferdinando-Acerbi, who trained me in cross-country: I went with him to the WEG in 1994 in Aja, where I watched all of the competitions and in particular dressage, pointing out the best horses without any technical knowledge or instruments to judge them with, but only with my feeling as a rider. When I came back to Italy, that same year I decided to sign myself up to train to become a judge in dressage."
His love for animals and in particular horses brought him to become one of the founders of the Veterinary Clinic of San Siro, in Milan, in 1980, of which he is still health director ana a surgeon.
"To reconcile both the clinic and dressage is complicated, but despite this I still do a lot in both fields. It helps that I love doing both activities, they are my passion. I sometimes have to give up my vacation time from the clinic to go judge outside of Italy: up to this point I have been to more than forty nations, and I love travelling. At this point I am a bit ahead in my age, I could retire, but as long as I can handle both situations well I will continue with both of them. Maybe later on, if I have to choose, I will choose dressage because it will allow me to continue to travel."
Walter Mileto, a FEI 3 steward, will be the Chief Steward.
"I will be the coordinator of a team of twelve stewards whose main job it is to look after the health and wellbeing of every horse, with accurate controls that will reveal any form of maltreatment or insufficient respect of each horse: in every case, any breach to this will be punished. The Chief Steward has to also make sure that there aren't any 'dead times' or long pauses within the competition times, as well as help riders who have any types of needs. The welfare of the horse is fundamental: at the 2014 championships in Arezzo, for example, to deal with the heat there was a shower system that refreshed the animals right after their exercise."
Walter had a competitive past at an amateur level, after having started late with equitation, then a career as a judge for show jumping, dressage, and eventing. He has also been a steward at an international level, starting from a course in England in 2010.
"At that time I was the only international steward in Italy and thus was called to coordinate the national stewards, organizing courses in Italy and maintaining the relationship with the FEI from the part of the FISE. The last course was two years ago in Sicily and had a significant number of participants, with twenty aspiring stewards: the double compared to the past. Here though there aren't a lot of opportunities for work and thus for the immediate future we have planned only one course at the end of September for international stewards."
Massimo Buzzi, a FEI 2 steward, will be a member of the Appeal Committee.
"The commission intervenes in the case of a misunderstanding of the rules or claims from trainers based on situations that don't conform to sporting laws, and normally come into action right at the end of the show. The appeals can also go through the FEI, however the decision times can be longer, but in almost forty years of activity this has never happened."
Massimo has also had a persuasive dressage career.
"From competing I passed on to being a judge, but I was also head of the federal department for twelve years, as well as event director of three World Cups and of almost all of the Europeans organized in Italy in the last years. To be a good judge, one is advantaged if they have ridden: there are judges, who are very important, who have never ridden, but this creates a difficult situation when it comes to the interpretation of the aids of the rider. I find it's one thing to have done it, another to have it explained to you. In any case, a judge never stops learning, even if the personal sacrifice in terms of time and money is significant: it's not easy to reconcile your daily job with that of being a judge, and even harder with that of being a professional rider… What's more is that at an international level doing both at the same time are not allowed: in one year either you compete or you judge. For example I have now started to reduce the time I spend on my job, I am a freelance administrator of three societies, and like this it is easier to find free time, but it's not always easy to combine the two activities."
The following Italian professionals are also closely involved in the 2019 European Youth Riders Championships
Daniele Dall'Ora, FEI veterinarian: "In such adverse weather conditions as the heat that will surely be present during the European
Championships, the most significant risk to the horses is heat stroke and dehydration. The horse is an animal that suffers when it is hot, and when sweating they can lose a large amount of liquids. Thanks to the optimum organization of the Horses Riviera Resort, the horses will be stalled in airy stables, with the possibility to use fans and there will be saline solution available to all riders. All this said, dehydration will be a rare occurrence as the horses normally arrive in great condition, and they are watched by the national vets, and regardless there will be many vets around to check the status of their health: before they are stabled and before the final competition.
Massimo Petaccia, member of the FEI court of appeals, president of the Tuscan FISE, and international judge:
"Since last year I have been working on developing the territory of the youth: funds have been invested by the Federation to organize free clinics in which young people can learn from federal trainers and judges of a high level and could simulate, and therefore better, the tests that they will do in competitions. As a Federation we have made efforts to introduce dressage also to the very young (4-5 year olds) thanks to some promotion dressage events. In terms of the European Championships, the team that will represent Italy has optimal possibilities: all of the riders have a good base preparation, thanks to the help and advice of federal technical advisors, which reinforce their strengths and improve on their weaknesses."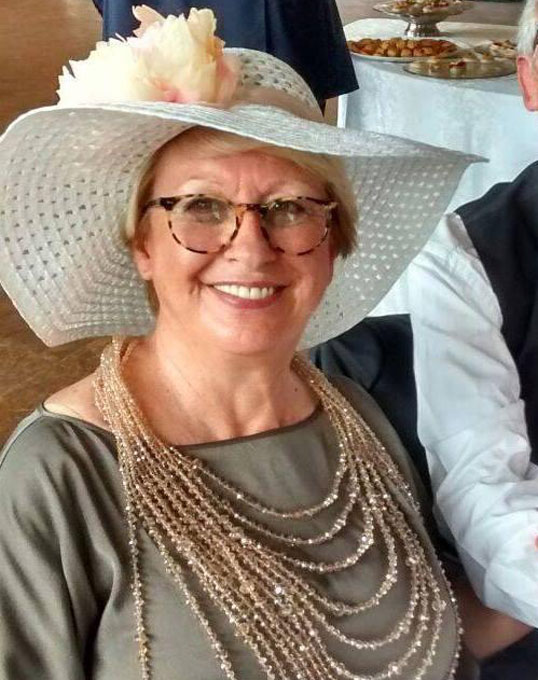 Grazia Basano, advisor to the FISE and dressage spokesperson:
"The FEI put a great deal of trust into Italy: in fact there were another six countries that were candidates to host the Europeans. The programme is enriched by an international para dressage competition, as the Federation wants to incentivise the integration between able bodied and para athletes. We were passionate about involving other territories: Emilia Romagna, Liguria, Marche, Toscana and Umbria, having them participate with horses and ponies in the opening ceremony. There will also be the baptism of the saddle on Saturday and Sunday. Over the course of the last few years, the federal clinics supported by the Federation, had as a goal not only to incentivise numbers and attention, but also to spread the idea that flat work should be a base for all equestrian disciplines. I would like to underline that, in my personal experience, in the world of equitation, there is an absolute equality between the sexes, given the fact that the competitions are mixed."
- Horses Riviera Resort press release
Related Link
Eurodressage Coverage of the 2019 European Youth Riders Championships