Pony for Sale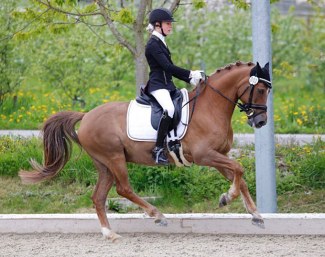 Name: B Capriole
Breed: Swedish Riding Pony
Date of Birth: 23 April 2003
Sire: Clippyn Red Crusader
Dam: B Caressa
Dam Sire: Karlsfälts Caruso
Gender: Gelding
Height: 148 cm
Asking price: 30,000 euro
Lovely Pony Schoolmaster for sale
B Capriole is a 16-year old Swedish bred riding pony having competed at international FEI Dressage pony level and now showing his worth as a schoolmaster at L-level in Germany. With a proven show record he makes a perfect Schoolmaster. He has a lovely temperament and three outstanding basic gaits.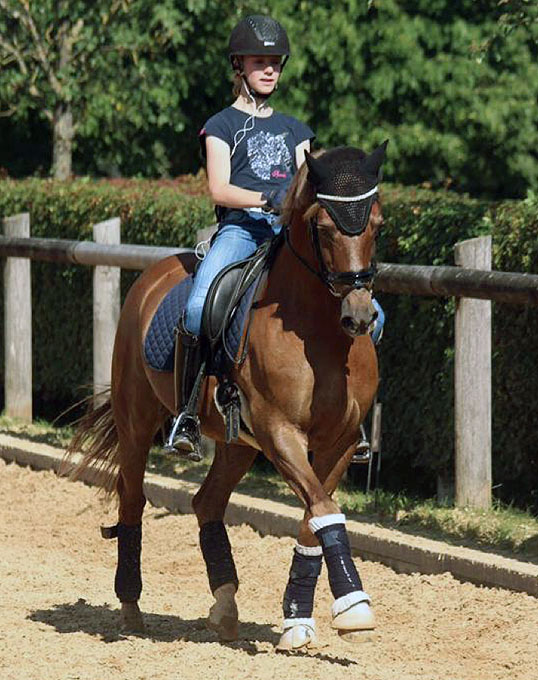 B Capriole is very well trained at L/FEI Dressage Level and has competed very successfully with several young riders at this level.  
Most recently, this lovely liver chestnut gelding served as a perfect schoolmaster for his German rider and won several L Dressage Tests up to 8.5 score. He had a winning streak of 5 L Dressage Tests and also competed very nicely in FEI Tests up to 68%.  B Capriole and his young rider were a member of the regional and Bavarian squad and were also nominated for the selection of the Bundesnachwuchschampionat 2017 in Germany.
B Capriole is a very kind pony with a big heart. He is easy to handle in the barn and behaves perfect at shows. He is used to an every day turnout and loves hacking in the forest.
B Capriole is an outstanding schoolmaster for an ambitious young rider at A-Level, not for real beginners.
He is located in Bavaria, near Munich.
Vetting with x rays from September 2019 is available.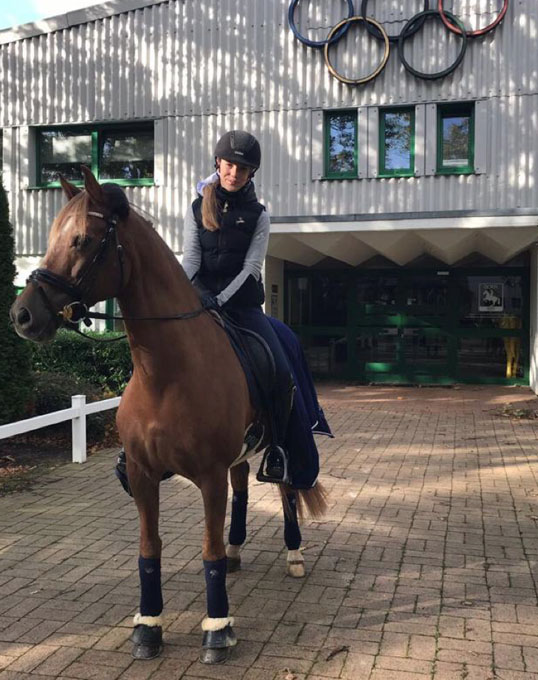 Video on request
Owner Contact info: