Germany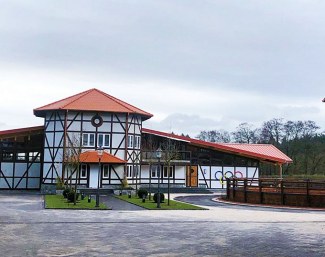 Australian journalist Christopher Hector of The Horse Magazine sat down with Sönke Rothenberger at the 2020 CDI-W Amsterdam on 23 January 2020 to talk about the tragedy his family experienced in February 2019 and his show plans with Cosmo for 2020. 
Conflagration
On 28 February 2019 fire broke out at the Rothenberger's Gestüt Erlenhof and wiped out the majority of their equestrian centre. Five horses perished in the fire despite Sönke and Sanneke's best effort to rescue them. Father Sven, mother Gonnelien and daughter Semmieke were at the CDI Lier in Belgium, when the fire broke out. 
"It's the most horrible thing I've ever had to experience," Sönke told Christopher Hector. "We are happy to be back home now, but of course everything has changed since, the whole perspective changes, but we are happy to have our sport horses back home and we are slowly getting everything built back up again and we are going to be roughly finished at the end of February."
Rebuilding Erlenhof
The entire yard has been rebuilt to the most modern standards. During construction period, the competition horses resided at Ann-Kathrin Linsenhoff's Gestut Schafhof in Kronberg. Almost two months ago the most important building works finished and the horses moved back. 
"We try to build it historically like it used to be, but for me in particular it would have been difficult if we had built the stable exactly how it was, knowing that horses lost their lives in that stable," said Sönke. "Maybe you remember, there was our main stable and now there are some paddocks where they can go in the day time, and our main stable is next to the walking machine and we tried to loosen it all up because it was quite tight here and there because that is how it was built in 1901. Also with the hay stored on top, that is how they used to build it, back in those times and nowadays you know it causes a lot of fire when you have hay and straw directly next to the horses – so we tried to loosen it all up, and each room that has electronic parts, if it's a refrigerator or something like that, we try to have thick concrete walls with a lid on the top basically, so if something would catch on fire there, it wouldn't carry on."
Cosmo's 2020 Tokyo Campaign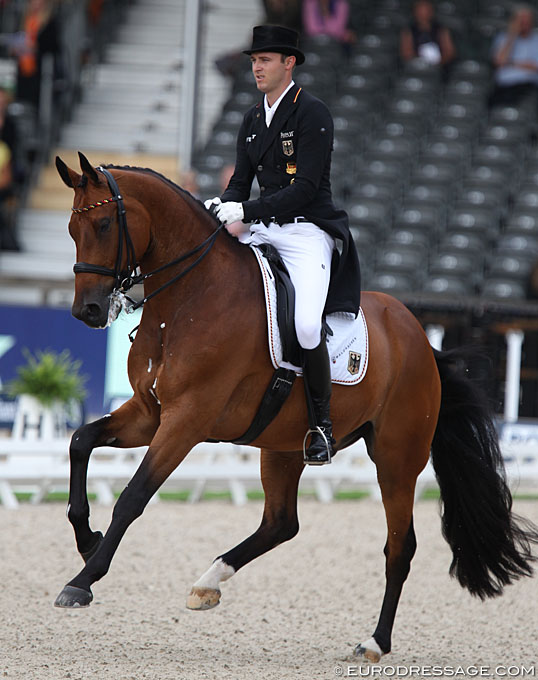 Sönke and Cosmo rode their first Olympics in Rio in 2016. They won team gold there. At the 2017 European Championships in Gothenburg they got team gold and double individual silver. At the 2018 WEG in Tryon it was team gold again, but a fourth place in the Grand Prix Special. At last year's European Championships in Rotterdam, there was another team gold but "only" a 6th place in the Special, which ruled them out for the freestyle as the fourth's German combination. 
Rothenberger aims to be back on the German Olympic team for the 2020 Games in Tokyo but the battle will be hard as a team is only made up of three combinations in Tokyo, and one traveling reserve. 
"He is really good and we are just training like normal over the winter like we did all the other years," he said. "We have a big goal next year which will be tough anyway because for every nation only three riders are allowed to compete – okay there are four with the travelling reserve, but three who are really doing the work, and of course, the dream is to be part of the team. The last three years it has worked out quite well for us to take the time and try to improve here and there."
Sönke never competes Cosmo on the winter circuit but spares him for the spring and summer shows. 
"He's only thirteen this year, everybody thinks, oh he has been going since Rio and he went to every championship since Rio, the only German horse that did that, so I think that proves that what we are doing works. My grandfather used to always say a good horse is like a machine, they only have so many hours they can run – we want to keep him safe and healthy as long as possible, because probably I will only have a horse like him once in my life."
A-Squad Meeting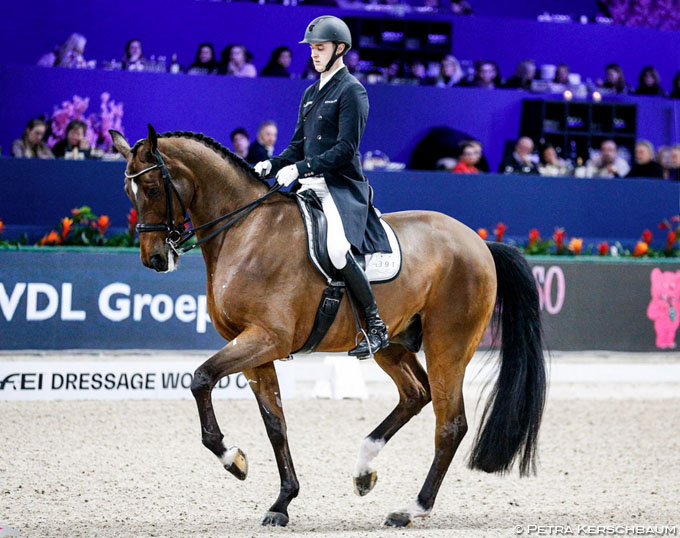 On 15 January 2020 the German A-squad dressage riders had their annual meeting in Warendorf with the German selectors, head officials and team trainer. The plans for the Olympic season were laid out and Hagen, Munich, Mannheim, Balve and Aachen had been highlighted as observation and selection trials.
"Those shows will be taken into consideration, then Monica (Theodorescu), the national coach, has to decide which three she wants," said Sönke.
Read the full interview on The Horse Magazine website.
Photos © Astrid Appels - Petra Kerschbaum
Related Links
Devastating Fire at Rothenberger's Gestut Erlenhof
Rothenberger Fire: The Day After
Neighbours in Need: Linsenhoff Offers Facility to Rothenberger
Werth Proves Battle Leadership and Wins Grand Prix Special Gold at 2019 European Dressage Championships
Gold for Germany in Dramatic Denouement of Team Competition at 2019 European Dressage Championships