Oldenburg Auctions in Vechta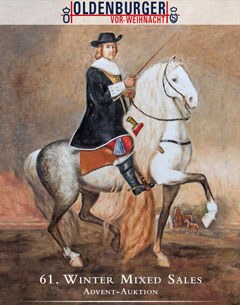 Are you looking for that just perfect Christmas present? Then come to Vechta and take a look at the enchanting collection of auction horses in the 2016 Winter Mixed Sales. The 38 horses up for sale have been settled in their stables at the Oldenburg Horse Center Vechta for several days now, training has begun and the Oldenburgs are ready to be tried out. Make an appointment with one of our team members so you can get to know your favorite personally.
The 61st Oldenburg Winter Mixed Sales Auction will take place on Saturday 3 December 2016 at the Oldenburg Horse Center Vechta. Thirty-eight first class partners for dressage and show jumping will be presented. From sport horses with show experience all the way to talented youngsters, there will be something there to catch the interest of every rider.
Come to Vechta to secure your very own young star. You will have the opportunity to watch your favorites during training, get to know them and try them out until December 2nd. Please get in touch with our consulting and customer service team to make arrangements.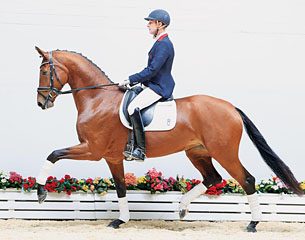 To find out more about the all-round, carefree package deal with many special extras that we are offering, click here.
On Friday, December 2nd at 6:00 p.m., the entire collection of sport horses will be presented in a magnificent evening show. Here you will have a chance to see how your favorite behaves himself in a show atmosphere.
An overview of the entire collection is found on the Internet in the auction area of the Oldenburg website www.oldenburger-pferde.com.
And, of course, it's also possible to purchase your favorites by phone. To arrange this, please contact one of the Oldenburg auction office employees named below in advance.
Click here to watch a trailer of the dressage horses
Consulting and customer service: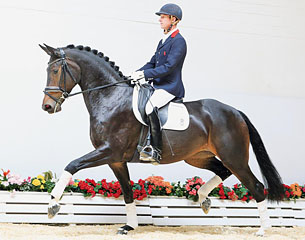 Dressage horses:
Show jumpers:
Information - Auction Office Vechta