Real Estate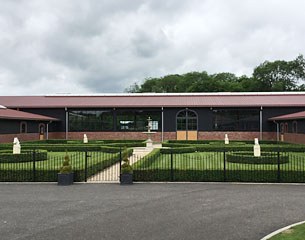 A state of the art and fully equipped international dressage stable in the UK is offering a stable block of 10-12 stalls for part rental to an ambitious dressage rider who wishes to be based in the U.K. at a top facility.
Beautifully built by a German company in 2012, this beautiful yard is owned by a private family. The yard is equipped with 3 international arenas, 1 indoor with full mirror on the short side, 2 outdoors. There is a 1 kilometre sand track and post and rail fencing throughout the property.
The facility also includes a 30-metre horse walker undercover, own tack room, solarium, rug room and feed room in the barn.
The owner offers 10 up to 12 stables on this international yard for rent. The yard will remain very private and will be shared by the owner and her four dressage horses. No competitions are held at this facility.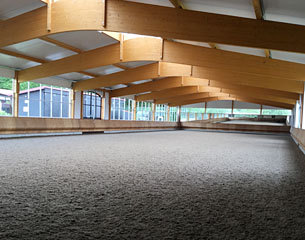 There are 2 lots on accommodation on site: a one-bedroom flat and a two-bedroom flat, all modern with wooden floors.
The owners of this establishment are looking for an international/GP dressage rider to take on this side of the complex, but will consider a rider wanting just to stable 2 - 3 horses. The person must be willing to help with the training of the owner's horses when she requires lessons, etc. The owner does not live on site.
For more information regarding this facility please email the owner at: