Job Corner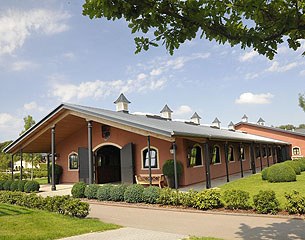 Gestüt Peterhof in Perl-Borg, Germany, and Dressage Grand Ducal in Luxembourg, in cooperation  are looking for a state examined insemination technician (m/f) as of immediately.
Duties: Set up and management of an EU insemination station, responsibility for our EU stallion stables, mare management, execution of inseminations, advising breeders and administration.
We expect: Experience in the activities stated above, organizational talent and the ability to work in a team as well as proficiency in German, spoken and written.
We offer good working conditions and a pleasant working environment as well as performance oriented pay.
A company apartment at the Gestüt can be provided.
Please send your detailed application to our address or via email