Opinions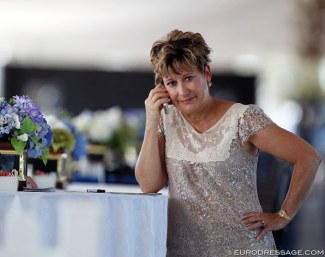 American 5* dressage judge Janet Foy is responding to Wayne Channon's most recent column "Judging Accuracy - an Oxymoron" with the following message:
Janet Foy: "Judges Would Like to See a Statistical More Balanced and Complete Picture"
I would be interested to have Wayne use his statistics for competitions other than Hickstead; perhaps a World Cup or the last Olympic Games?  I don't think we should draw conclusions and change a system over one competition.
Could he show us the differences at each CDI for the 2017 season?  I think we would have a smaller difference than the one show he always uses to make his point.
We need to see if the system works.  If using his system over a full year shows that over 50% of the competitions are indeed flawed, then let's move ahead for a dramatic change. However, if only 15% are flawed, then a massive overhaul makes no sense.
It has been shown statistically that the largest variations are in the unusual occurrences - highest and lowest.  These issues are the ones that need to be addressed in our education system.
In the end, statistics are important, but I feel we need to use them all, not just one show or one class. Judges would like to see a statistical more balanced and complete picture.
Let's all work together for this sport. Working against each other is harmful and not productive.
- by Janet Foy
Related Link
Wayne Channon: Judging Accuracy - an Oxymoron