Germany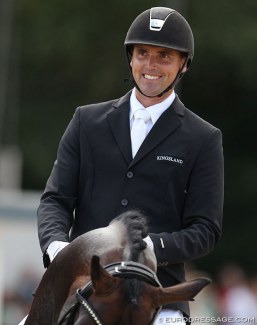 In ten years time, Helgstrand Dressage has established itself as a center for elite dressage horses. Alongside the training and sales of elite dressage horses, the company also ran a stallion station in Denmark from which semen is distributed world wide. As of 1 February 2018, a new adventure begins with a stallion station in Germany: Helgstrand Hengste Germany.
"2017 was another year with a high demand for semen by our top stallions. In order to meet the growing demand from Germany in particular, we have chosen to establish a stallion station at center Sudenhof in Hagen, Germany, where Dr. Ulf Möller, who together with his wife, Eva are based."
Sudenhof is perfectly located in the centre of the triangle of the Oldenburg, Hanoverian and Westfalian breed societies. The equestrian centre there is already known amongst many breeders and riders as the Möllers run their business from there.
Aside from Ulf Möller, who worked for almost twenty years for Hof Kasselmann and PSI, the team for Helgstrand Hengste Germany at Sudenhof consists of two more experts: Michael Schmidt and Hanke Ostermann. 
"We want to try to provide a very well founded service with a high quality collection of stallions, especially for the German breeders, directly from Germany," Helgstrand explained.
With over thirty years of experience in equestrian sport and breeding, Michael Schmidt has managed the stallion station at the Warendorf State stud after which for 18 years he ran his own breeding and sport horse facility "Zucht- und Sportpferde Schmidt" in Lippetal, where he managed stallions such as Belissimo M. From 2014 till 2018 he was stud director at Gestut Peterhof and managed triple World Champion Sezuan amongst others. 
"Aside from his experience Mr Schmidt, he has a deep network in this branch and built up important and trustworthy collaborations with breeders, riders, breed societies and organisations," said Andreas. "Schmidt will be responsible for the stallion station in Hagen."
Hanke Ostermann has been hired to assist in the consultancy and support of breeders making their choice in stallions. Despite his young age, Hanke has much experience in breeding. He was trained at Stallion Station Kathmann and worked at stallion station Jens Meyer from 2007 till 2012, after which he moved to the Dressage Performance Centre in Lodbergen as a consultant.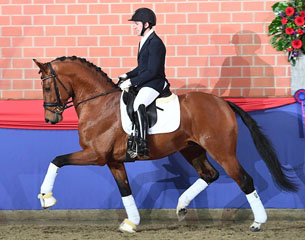 "Hanke will be helping us to pick the right stallions for the breeders and brood farms," said Andreas. "He will look at the breeders' mare lines and find the best match."
Andreas has also decided on the stallions which will move first to German to stand at stud there: Quaterhit (by Quatergold x Sandro Hit) and the 2016 Westfalian Licensing Champion Valverde (by Vitalis x Ampere). Helgstrand is presenting no less than 23 stallions at the 2018 Danish Warmblood Licensing in Herning in March, an absolute record! 
"After the 14-day performance test right after the Herning stallion licensing, we also know which one of our 3-year olds will move to Germany as well," said Helgstrand's press officer Janni Korsbaek.
For more information:
Helgstrand Germany Hengste
Holperdorper Straße 44
D-49170 Hagen a.T.W.
Stud manager:
Mr Michael Schmidt
Tel: +49 171 77 47 646
E-Mail: hengste@helgstranddressage.dk
Breeding consultant:
Mr Hanke Ostermann
Tel: +49 170 43 11 761
E-Mail: hanke@helgstranddressage.dk