Products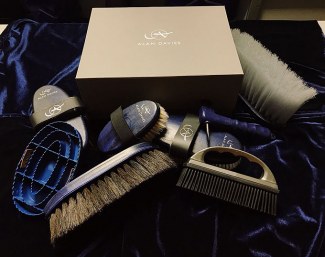 Eqclusive Ltd is delighted to announce the launch of the updated Alan Davies Signature Grooming Pack, which comes with a new storage box.
The Alan Davies Signature Grooming Pack was launched in 2017 has proven itself to be extremely successful with countless positive reviews from horse owners worldwide. Following the success of the range, Eqclusive is now proud to announce the launch of the new Alan Davies Signature branded box, which neatly holds the full set of Alan Davies products.
The complete set features nine impeccably designed products comprising seven brushes that all have a specific duty within the grooming process, a stud brush/hoof pick combo, and the unique 'All Rounder' brush which is used at the end of the grooming process on the rider/handler to remove any traces of horse hair and dust from their clothing.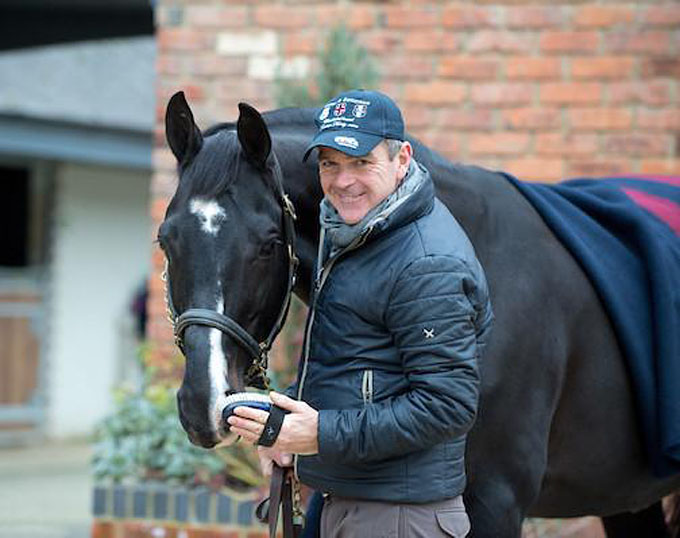 In the equestrian world, Alan Davies needs little introduction. As well as being an integral part of Carl Hester and Charlotte Dujardin's dressage success, as demonstrated by his well deserved FEI Best Groom Award in 2017, he is also an incredibly talented rider in his own right, with many years of success, particularly in the show ring. Both he and Marta Kotonska, owner and founder of Eqclusive Ltd, are extremely proud of the range they have launched together, and are looking forward to continuing to work together in the future.
"We're really pleased to launch the updated Alan Davies Signature Grooming Pack," said Marta, "We're put a lot of effort into the box, so it's the perfect size for the pack, and also helps to keep them tidy and safe when not in use. With Alan's own logo too, and a understated by really elegant silver and grey colour, it's attractive too."
"I'm super excited about the new packs," said Alan. "Thank you to Eqclusive for having great foresight and always looking to improve. I can't wait to see what's next!"
The upgraded Alan Davies Signature Grooming Pack has now been released and is available from Eqclusive.
For more information, see www.eqclusive.com or call +44 1412 581560.
Follow Eqclusive Ltd. on Facebook www.facebook.com/eqclusive.