Products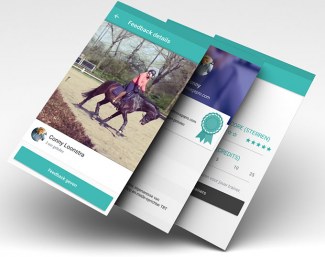 What if you could easily send a video to your trainer, or any other trainer, and get feedback? And with feedback I mean actually hearing your trainer's comments while watching the video. Or from a trainer's or judge's point of view, easily record your feedback while watching the video and get paid for doing so. As founder of DressagePro and co-founder of TRT method Conny Loonstra has noticed how much you can learn online and how digitalisation can help riders.
Loonstra About EquiPro
So when the idea popped up for an App to easily get and give feedback, I decided to actually develop an App that can do those kinds of things. Fast forward nine months and now that App, called EquiPro, has just gone live.
The App is currently available in the Playstore for Android, but the iOS-version, for iphone, will follow within a month. (If you want to receive a notification for when that's ready, click here)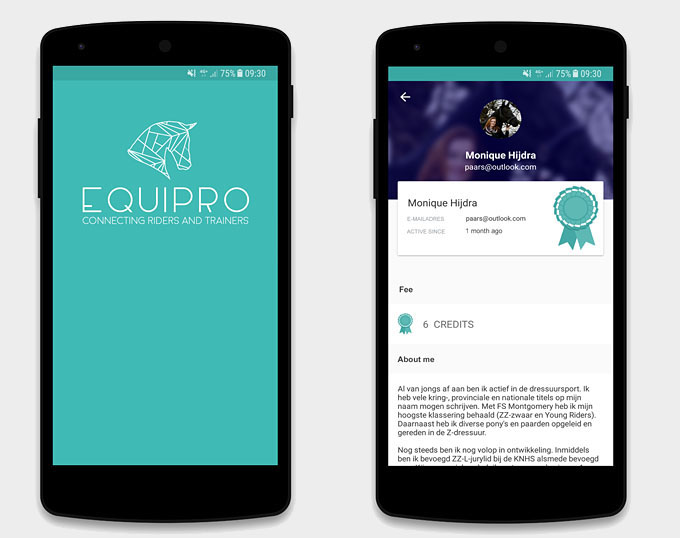 So how does it work?
Every rider, trainer or judge can download the App for free. When creating an account, you can choose if you only want to use the App as a rider, and thus only send videos for feedback, or if you also want to be listed as a trainer/judge.
As a rider you can now upload a video of 5 minutes maximum, write your question and what you're struggling with, select a trainer and pay the trainer's fee for giving feedback.
You'll get a notification once your trainer has given feedback, so you can watch the video and hear your trainer's comments.
As a trainer, after signing up, you can fill out your profile and check all the disciplines and levels that apply to your experience. Furthermore, you can set how much it will cost riders to get your feedback. After that, you're done and you'll get a notification as soon as someone sends you a video.
When to use EquiPro?
Basically, you can use EquiPro as often as you would like. You can send a video to your own trainer or to any other trainer all over the world, as long as they have an account in EquiPro. You can also record a test and send it to a judge for feedback. Or, get a second opinion on a test you've ridden.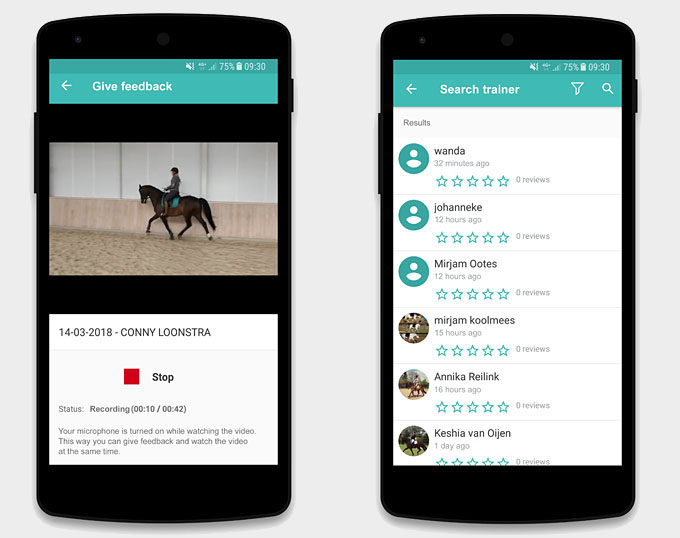 Besides dressage, the App can be used for any other discipline, from jumping to Working Equitation and even veterinarians can use the App.
So if you're curious to find out more, download the App here. And if you have an iphone, make sure to get a notification once the App is in the Appstore.
About Conny Loonstra
Conny Loonstra offers online training programs for dressage riders in collaboration with top trainers like Dutch team coach Rien van der Schaft (DressagePro) and Tristan Tucker (TRT method). She also organises DressagePro Live, a yearly event for dressage riders, and has recently launched the App EquiPro.