Horse for Sale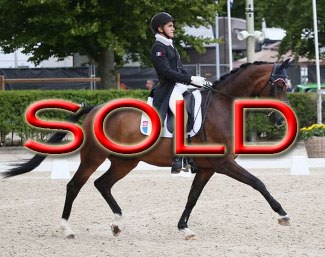 Name: Gayento Van Het Bloemenhof
Breed : Belgian warmblood
Date of Birth: 17 May 2006
Sire: Samba Hit II
Dam Sire: Ritmeister
Gender: Gelding
Height: 168 cm
This is an exceptional opportunity to acquire a horse that has been the anchor on the French team for the 2017 European Junior Riders Championships in Roosendaal. This elegant horse produced the best performance for the French team with scores over 68% from an international panel of expert judges.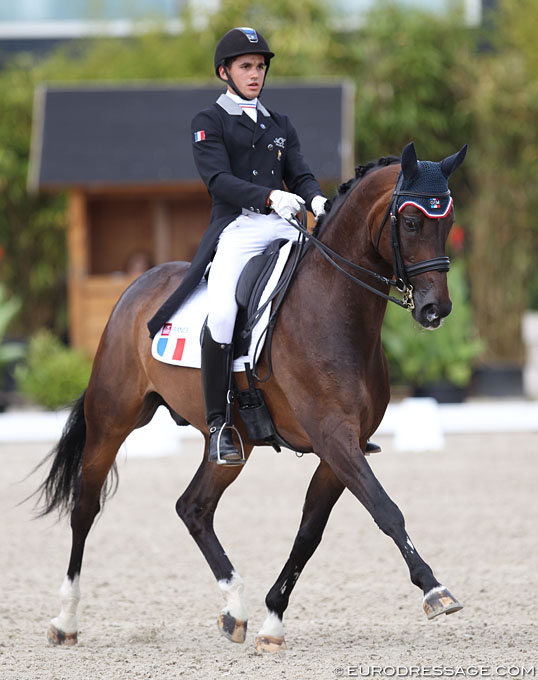 Gayento previously had won bronze at the 2016 French Championships and silver at the 2017 French Championships.
Well experienced at national and international shows, this bay gelding is an excellent schoolmaster with an exquisite pedigree, sired by Samba Hit II.
Gayento has charisma. he has three very nice basic gaits: a cadenced trot, a ground covering walk and a balanced canter. He is expressive, attentive, balanced, regular and has a great willingness to go. He is gifted for the collective movements and already schooling some of the Grand Prix level movements, such as the one tempi changes, pirouettes and passage.
With his younh rider, who came from ponies, he has built up an impressive show record at junior level. He travels well to shows, is settled and easy in new surroundings. He is attached to humans, easy to handle and ride and talented. 
Located in Blaye (Gironde), France