2018 CDIO Compiègne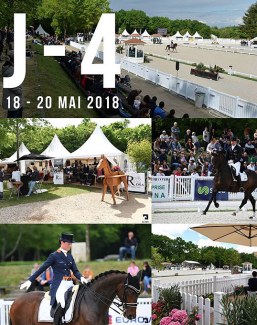 The show organizers of the 2018 CDIO Compiègne have confirmed that the 2018 edition of their competition will be running and the countdown is on!
After the cancellation of the CDI Saumur in April due to an outbreak of the equine herpes virus in Western France (as well as in Holland, Denmark and Sweden), rumours have gone rife that the Compiègne area might be affected too. This is however not true and the show will continue as planned. 
The 2018 CDIO Compiègne, which hosts the first European based leg of the 2018 FEI Nations Cup series, has an action packed programme. Aside from the 5* CDIO leg, the show also offers a 3* big tour, a 2* small tour, and a full youth riders' division for pony, children, junior and young riders.
Super Stars Coming to Compiègne
For years in a row, the CDIO Compiègne has been able to attract a field of international super stars, that bring their top horses as well as their future stars. 
The biggest star set to appear in Compiègne this year is the 2017 European Championship team silver and individual bronze medal winning Danish pair Cathrine Dufour and Atterupgaards Cassidy.  Her trainer, HRH Princess Nathalie zu Sayn-Wittgstein will not only be there to train her student, but also to compete herself on M&Ms. 
Traveling from The Netherlands are Olympians Adelinde Cornelissen, Diederik van Silfhout, and Hans Peter Minderhoud. They are joined by Swedish Olympian Patrik Kittel. 
Show director Monique Marini and Compiègne town mayor Philippe Marini go the full stretch to fulfil the riders' wishes. In 2017 a brand new footing was placed in all the show rings as well as the warm-up and training arenas to offer the best surface and leg comfort to the horses.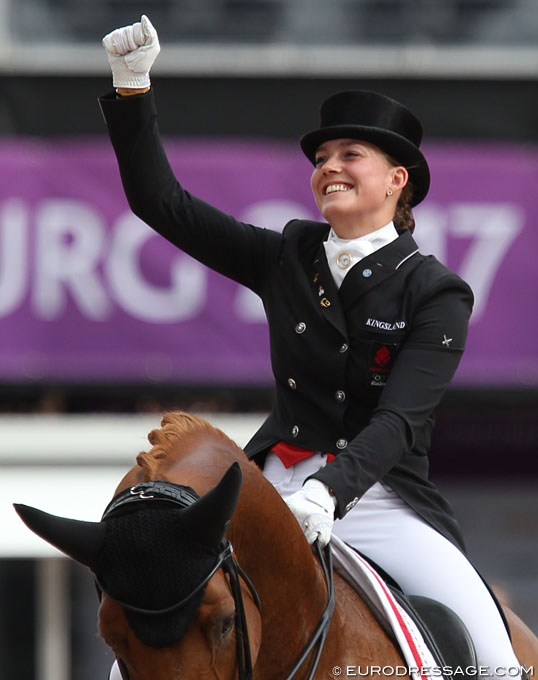 The Master List with participants has been posted on the official website. 
Dressage Meets History
The 2018 CDIO Compiègne is set in the gorgeous equestrian park in the historic town one hour north of Paris, where the Armistice of 11 November 1918 was signed.
This competition is a favourite with many competitors and spectators as it combines top level dressage sport with the bon vivant French lifestyle of champagne, wine and fine food in the trade fair.
Its magnificent setting, top stabling and riding conditions, as well as its sparkling atmosphere provide the perfect mix of dresssage and entertainment. Don't miss this event on 18 - 20 May 2018.
For more information, visit www.compiegne-equestre.com
Related Links
Teams for 2018 CDIO Compiegne Nations Cup Announced
Dutch Teams for 2018 FEI Nations Cups in Compiegne and Uggerhalne
French Team for 2018 CDIO Compiegne Named
2018 CDI Saumur Canceled Due to Rhinopneumonia Outbreak