2018 CDI Bolesworth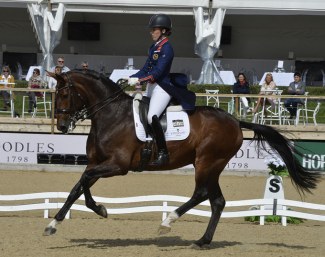 Major British and continental dressage stars are heading to this year's Equerry Bolesworth International Horse Show. The show is set to host a number of prestigious Dressage Viewing Trials for the World Equestrian Games, Young Dressage Horse World Championships and the European Pony Championships.
The event takes place from June 12 to 17 in the glorious grounds of Bolesworth Castle near Tattenhall, Chester and is set to provide a feast of sport and entertainment with some fantastic dressage stars heading to the stunning venue.
Star Studded Line-Up and Hester-Van Olst Masterclass
Big names to look out for on the dressage front are of course Carl Hester and Britain's golden girl, Charlotte Dujardin who so enjoyed last year's show. Carl and Charlotte will be riding their current stars and potential World Equestrian Games rides, Hawtins Delicato and Mount St John Freestyle.
As well as top class competition well known breeders and producers, Anne and Gertjan Van Olst whose legendary stallion Negro was the sire of Valegro will be bringing and showcasing some of their top stallions for a Masterclass with Carl Hester on the Thursday afternoon of the show, June 14.
The stallions they will be bringing will represent some of the most exciting talent in the sport of dressage today.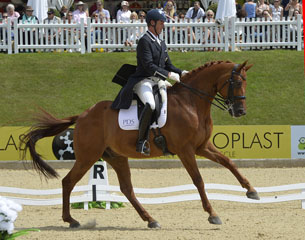 Anne and the team will demonstrate and work with some of the most gifted up and coming dressage horses throughout Europe, with Gertjan on hand for advice and commentary.
Anne and their stable jockey, British international young dressage rider Lottie Fry are both planning to ride in the CDI*** classes.
Royalty at Bolesworth
Carl and Charlotte will also be joined by Her Royal Highness Princess Sirivannavari "Siri" Nariratana Vajiralongkorn from Thailand who is set to compete in the Small Tour classes alongside a number of global dressage stars.
Princess Siri has been an active dressage rider on the Western European scene and has recently purchased an eight-year-old Dutch Warmblood gelding Franchise. At the end of 2017 Siri also bought the well known schoolmaster Lord Lichtenstein, the 13-year-old Dutch Warmblood.
HRH Princess Siri rode for Thailand at the 2014 Asian Games in Incheon and at the 2017 South East Asian Games in Malaysia where she earned team silver.
Said Bolesworth International Show President Nina Barbour: "We are delighted to be hosting the Viewing Trials and hope that dressage fans across the county and further afield will take the opportunity to come to Bolesworth and see the very best dressage action the country has to offer."
Show Schedule
Fans can enjoy watching top horses and riders with a Small Tour Prix St George getting the competition action underway on the Tuesday evening – June 12. Spectators can access the showground free of charge to enjoy this class.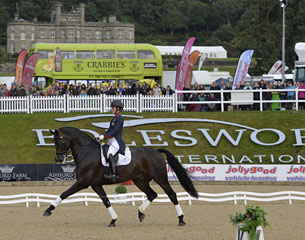 Dressage-goers can then enjoy watching top horses and riders over the first two official days of the show with the competition focus getting underway on Wednesday, June 13 with the CDI*** Grand Prix, the Small Tour Inter 1 Freestyle Dressage to Music as well as the Viewing Trials for the Young Dressage Horse World Championships at five, six and seven-year-old stages.
On the Thursday classes include the CDI*** Grand Prix Special and CDI*** Grand Prix Freestyle as well as an FEI Pony Team Test, a Viewing Trial for the Pony Europeans later in the year.
A second pony class, the FEI Pony Freestyle to Music Test takes places on the Saturday morning.
VIP Hospitality
Bolesworth International will host an impressive range of food and drink options on offer to suit all budgets and tastes, including the new high end Bar facility 'Club Boles' located next to the Main Arena offering Live Music, fully licensed premium bar, food and entertainment till late every evening, together with a new artisan food court next to the Castle Arena.
VIP Hospitality experiences are available for all sessions throughout the show, and include access to our luxury ringside marquee, with high end dining included from renowned London caterers Absolute Taste. For more information and to book Hospitality packages, contact melanie@bolesworth.com
General admission tickets can be bought online at www.bolesworthinternational.com