Groom Wanted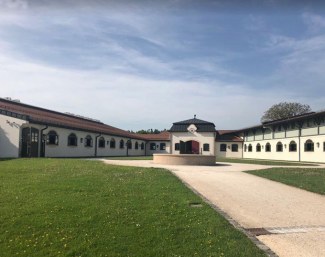 The prestigious Meggle Dressage Stable is looking for an experienced, high standard competition groom who can strengthen their team at Georgihof in Wasserburg, Germany.  
This modern dressage yard, where the welfare of the horse is top priority, is located in Bavaria, Germany, approximately 40 km south east from Munich. 
The candidate has to be experienced in the general care taking of high quality youngsters as well as high performance dressage horses.
S/he has to look after the top class horses with care, devotion and love, both in the stable and at horse shows. S/he has to be friendly, happy, and motivated to work for Team Meggle. 
This is a unique opportunity to become a member of a young, dedicated team of dressage professionals working at Meggle. There is a possibility for the candidate to bring his/her partner if s/he is also working with horses. 
Meggle offers a good, performance-based payment and well-kept accommodation.
Please send your application with CV and references to