Job Offer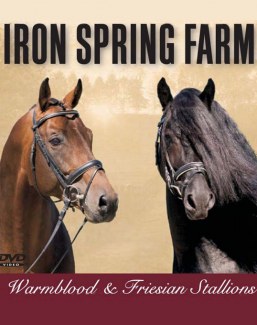 Iron Spring Farm, a large breeding farm with a dressage sales program in Pennsylvania, U.S.A., is hiring a Young Horse Coordinator / assistant manager to be responsible for approximately twenty-five sales and show horses.
The candidate must have proactive communication skills, excellent organization, and solid horse management experience. S/he needs to have sound stable knowledge of how to prevent injury, wrap legs, dress wounds, give treatments, and administer IV medications.
Iron Spring Farm is looking for a team player who enjoys working with Friesian and Warmblood horses.
Position will be located in Chester County, PA and seasonally Wellington, Florida. Reports directly to farm owner and Equine Manager.  
References and current U.S. work authorization required.
Board for one horse included, compensation and additional benefits to be discussed.
Contact: