2018 Almased Dressage Amateurs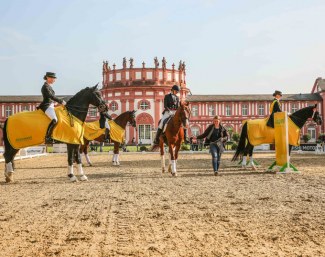 World Cup Herning is approaching and the same is the last part of the new dressage tournament, Almased Dressage Amateurs. Both are taking place in the magnificent surroundings of Jyske Bank Boxen in Herning, Denmark. Every year, the international event attracts some of the world's best dressage and show jumping equestrians, and the show organisers are expecting a formidable ending as the last Almased competition is taking place.
Shortly, MCH Messecenter Herning is ready to invite you for 5 days of world-class international riding from October 17-21. Naturally, the focal point of the event is the prestigious FEI World Cup in dressage, although many of the dressage world's rising stars are undoubtedly looking forward to participate in the last part of the new dressage tournament. - Both Denmark and Germany have welcomed the idea of a new tournament for amateurs and thus the classes have included many new talents. It has been a pleasure to see the riders compete in the same surroundings as the professionals and the positive feedback from the participants means that we are working intensively to repeat the success next year as Almased supports the idea too, said show organiser, Jens Trabjerg.
One of the riders who got a wildcard to participate in the Almased tournament at Dressage Masters Luxembourg in Leudelange was Danish Simone Lunding-Hoppe. Experiences like these really whet one's appetite and it is hard not to let oneself be affected by the joy of Simone telling about her experience in Leudelange.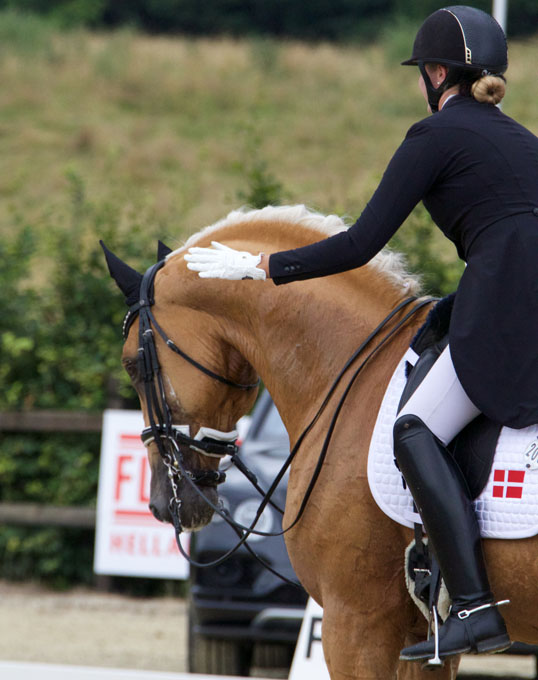 "Heimdals Champ and I were lucky to get a wildcard to join the Almased Dressage Amateurs tournament in Luxembourg this summer. Champ and I had only been competing twice this season, so it was a bit frightening at first, but I couldn't say no to such a big adventure. We travelled alone and everything went well. Champ is such a great horse. After two days of travelling, we arrived at Leudelange in Luxembourg and it was just a pleasure to be received by a professional team. The event was a huge experience. The surroundings and to compete alongside talented riders from all over the world were amazing. As Champ and I won Prix Sct. Georg scoring more than 70% made the experience very special. It was a long trip back home, but I was very grateful to have this opportunity and I'm looking forward to participating at the World Cup in Herning," said Simone Lunding-Hoppe.
The last competition in the Almased tournament is open for entries. You sign up by contacting your national federation. You are allowed to participate, if you are 26 or older and are not on FEI's world rankings.
You can choose among the following tours:
Bronze tour: PSG and Intermediate I
Silver tour: Intermediate I and II
Gold tour: Intermediate II and Grand Prix.
Please do not hesitate to contact us, if you have any questions by emailing Line Pagh Nielsen at lpn@equitour.dk.
Learn more about Almased Dressage Amateurs -  View the full programm for World Cup Herning here 
Related Links
Successful Start of 2018 Almased Dressage Amateurs in Hamburg, Wiesbaden and Uggerhalne Next