Australia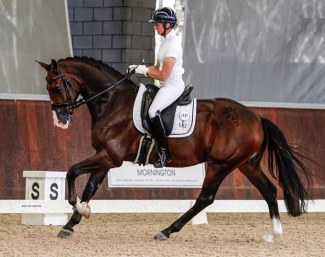 Former Australian Grand Prix team rider Maree Tomkinson has lost her rising star, the 4-year old home bred Neo, on 21 February 2019.
Neo was a home bred Negro offspring out of Tomkinson's career making Grand Prix horse Diamantina (by Diamond Hit). 
"I don't have a good relationship with death," Maree confessed. "I wish after all this time and experience I could find some organic or philosophical way to look at it. I wish I could find some understanding that it is the natural way of things, but such undertaking eludes me. I fight death with everything I have , mostly I lose,occasionally there is a win and so I keep fighting every time. Until my heart is completely shattered and my knuckles are bleeding,my brain is fried and bruised and battered, defeated I am."
Neo is the third born out of Diamantina, who took Tomkinson on the Australian team at 2014 World Equestrian Games in Caen. The mare was retired from international competition after the 2016 CDIO Aachen.  
"It was very clear even then that I could not compete with the billionaires in the sport so we got creative, we made a plan, a very good plan, and we stuck to it," Tomkinson said about her path with Diamantina. "Our super star horse did everything we had hoped for. She won many national titles, represented our great country at World Championships, World Games and many nations cups. She inspired us all."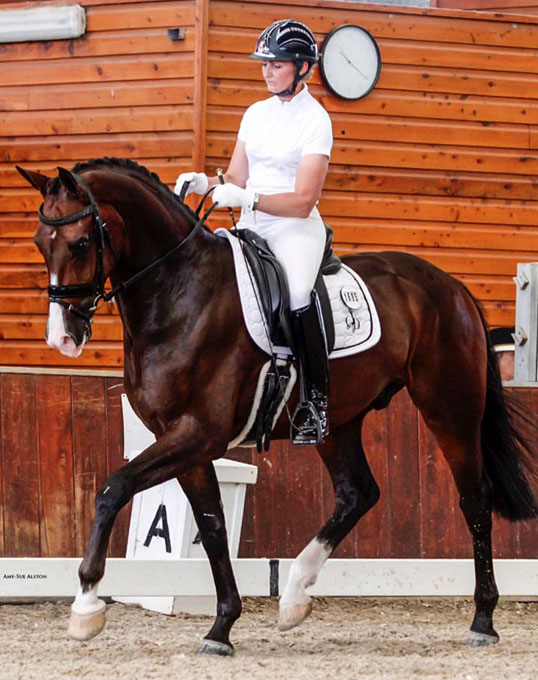 Already during her show career, Diamantina produced several foals through embryo transfer. She has a 2012 and 2013 born Totilas filly, the 2014 born gelding Neo, a 2015 born Furstenball offspring, and a Belissimo M embryo.
Tomkinson had just made her show debut on Neo at the national Boneo Classic competition on 25 - 26 January 2019. The pair finished third in the first test with 87.800 points and won on the second day with 88.200 points. "Our hearts were exploding with pride," said Maree about his show debut. 
About one month later Neo died. He succumbed to complications after colic surgery.
"Three surgeries and a calamity of disasters one after the other post surgery. Devastating," Tomkinson told Eurodressage. "We fought so hard for him, so ,so hard. A little man too perfect for this world. Such a huge amount of honest uncomplicated joy they give us and such crushing sadness as well."
Photos © Amy-Sue Alston
Related Links
Maree Tomkinson and Diamantina Win 2016 CDI Boneo Grand Prix
Sole Aussie Based Australian Maree Tomkinson in Europe and Ready for WEG Qualifier in Fritzens
Maree Tomkinson on Cloud Nine after Winning 2012 Australian Grand Prix Title
Tomkinson Claims Grand Prix at 2012 Australian Dressage Championships
6-year old Preliminary Test, a Dance of Devotion