Great Britain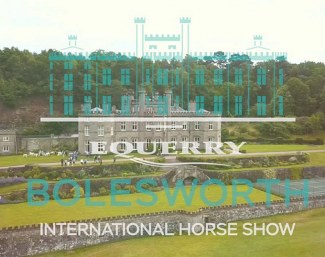 Massive rainfall has disrupted the accessibility of the 2019 CDI Bolesworth in the U.K and forced organizers to close the show to the public on Wednesday 13 June 2019.
Praised as one of the most beautiful international dressage competitions in Great Britain, Bolesworth is going to be the return event of the WEG bronze medal winning pair Charlotte Dujardin and Mount St. John Freestyle. 
Unfortunately, despite taking proactive measures throughout the build up and overnight we are not able to open the show to the Public today," said the show organization. "We have significant water standing on site and also on the roads surrounding, and so have taken the decision that movement on site is not possible for safety purposes. Full refunds will provided via the ticket agent you purchased from within 10 working days after the event."
The sport schedule for the day remains unchanged, but competitors will be updated later today on any further changes to the schedule ahead of tomorrow.
In 2016 Bolesworth suffered a similar situation when heavy rainfall caused many cancellations. 
Related Links
Carl Hester and Peter Storr Team Up for 2019 Bolesworth International Demonstration
Bolesworth to Serve as British 2019 WCYH Observation Trial
Mount St. John Freestyle's Come Back Planned for 2019 CDI Bolesworth