FEI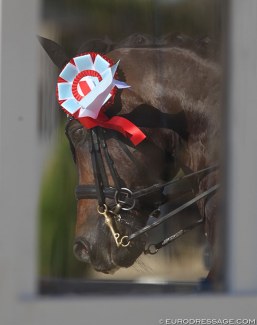 Pippa Cuckson of Horse-Canada reported that the FEI horse sport rules may be reviewed only once every four years in future, if the FEI General Assembly in November agrees to a drastic procedural re-vamp.
A reduction in workload and the maintenance of a high standard of governance is cited as a main reason for making less frequent alterations to the FEI's 17 different rulebooks, along with the fact that some rule changes occur as a result of a "one-off" incident.
In a memo to national federations (NFs) yesterday (July 8th) the FEI explained it could receive as many as 250 proposals for rule changes annually. For example, NFs have made 47 suggestions for changes to jumping rules and 35 for eventing alone this year. This leaves little time for NFs to review the changes thoroughly before voting on them, plus a growing administrative burden on FEI staff at headquarters in Lausanne and on the (voluntary) members of sports technical committees. The FEI felt these committees were especially over-worked, often having to schedule extra half or full days onto their meetings.
The FEI Board also felt that the current practice of changing rules annually makes the sports difficult to follow for officials, athletes, national federations, stakeholders, media and the general public.
The FEI Board will be empowered to step in at any time to amend rule changes where matters of horse welfare and safety obviously cannot wait – described as "urgent repairs" – and to correct "inconsistencies, manifest errors and contradictions."
Source: Horse-Canada
Related Links
On the Ignorance of Noseband Tightness and Vague FEI Noseband Rules
FEI General Assembly Delegates Debate Modifications to FEI Rules
FEI Pony Measurement Rules Fine-tuned and Regulated