Pony for Sale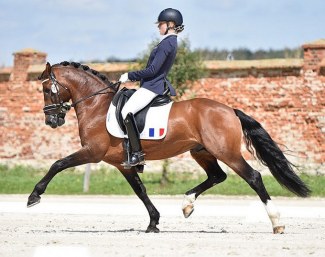 Name: Swyn Barrade
Breed: Welsh pony
Date of Birth: 20 March 2006
Sire: Ceulan Nathan
Dam Sire: Hwylog Sensation
Gender: Stallion
Height: 148 cm
Asking price: 75,000 euro
Swyn Barrade is a stunning FEI Dressage pony with a proven international show record.
This Welsh pony stallion has competed on the French Team at the 2018 AND 2019 European Pony Championships with two different riders. At the 2019 European Championships in Strzegom he finished 15th in the Kur to Music Finals and was the best scoring French pair at these continental championships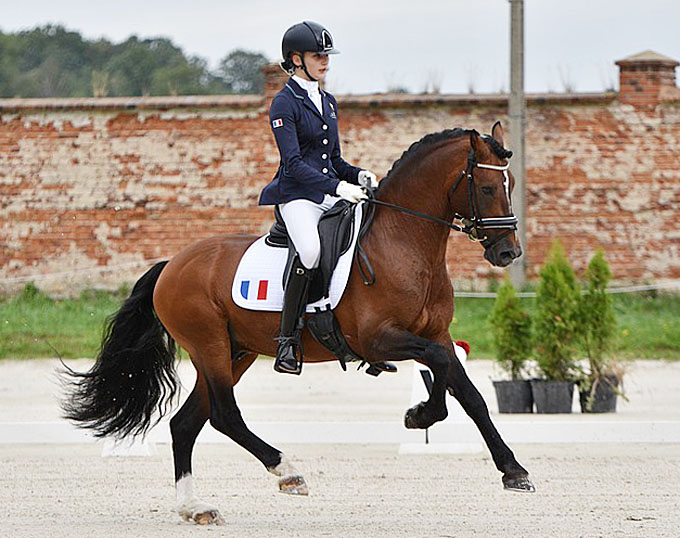 Swyn Barrade dominated the 2019 French scene for FEI Dressage ponies as a member of the national team and winning the national title at the 2019 French Pony Championships in Lamotte-Beuvron. Swyn Barrade was unbeatable and won both rounds of the National Pony Championships. In the first round they posted a winning 71.20% and in the second round they improved that score even more to 73.82%. He won with a beautiful freestyle, scoring 78.67% and won the gold medal.
Swyn Barrade is a kind pony. He is beautiful, fun to ride and be around. He is light on the aids and listens well to the rider. He unfortunately lost his left eye, but as his scores show, this has not affected his performance, nor the way to handle the pony. He has perfect manners in hand and under saddle.
This 13-year old stallion is the perfect schoolmaster for an ambitious pony rider who wants to aim for the European Pony Championships and compete in the Kur Finals! 
Located in France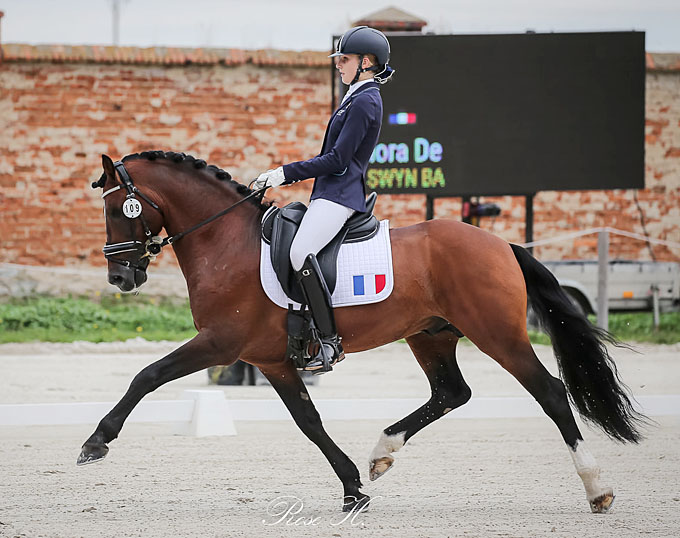 Videos: Video 1 - Video 2 - Video 3
Contact Info
Tony Dupont  / Arkadiusz Kierecki
Tel: +33 679 813 039