Horse for Sale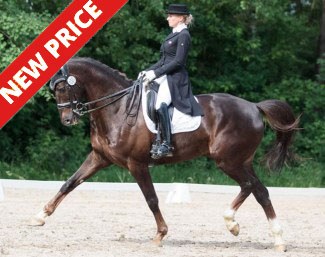 Name: Jazzpoint
Breed: KWPN
Date of birth: 9 October 2007
Sire: Westpoint  (by Jazz)
Dam Sire: Nubertus R (by Flemmingh)
Gender: Gelding
Height: 177 cm 
Asking price: € 210,000
Jazzpoint is a Grand Prix Horse, having competed internationally at a very impressive level. 
In 2019 Jazzpoint was a Gold Medal Grand Prix Winner at the National Cup.  In the last 2 years Jazzpoint has been competing in numerous Grand Prix Competitions achieving enviable results, scoring 68%, with still more to give.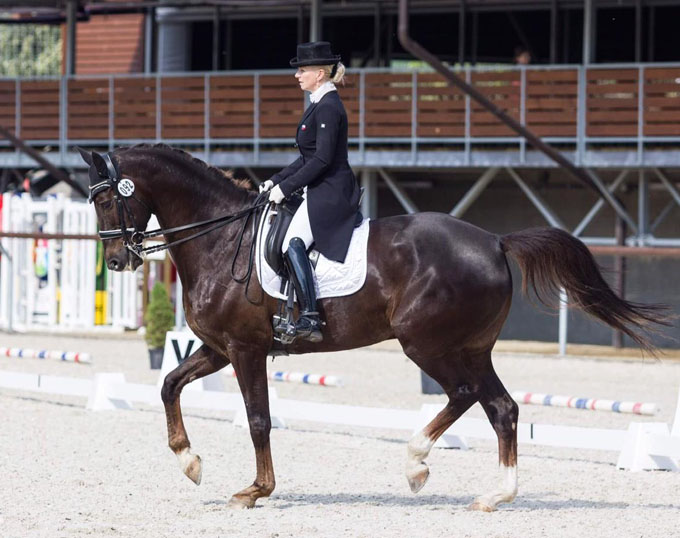 Jazzpoint was nominated on the Czech team to compete at the Olympic Qualifier for Tokyo held in Moscow. 
Jazzpoint is an exceptional, perceptive horse with grandiose character and extraordinary movements. He has been trained and ridden by top dressage trainer and rider Alena Ticova. He is a real top class prospect with excellent trainability and it is an absolute delight to work with.
Jazzpoint is uncomplicated, easy to transport, good to shoe, not afraid nor easily frightened. He is very comfortable in new surroundings.
Located in Pilsen, Czech Republic.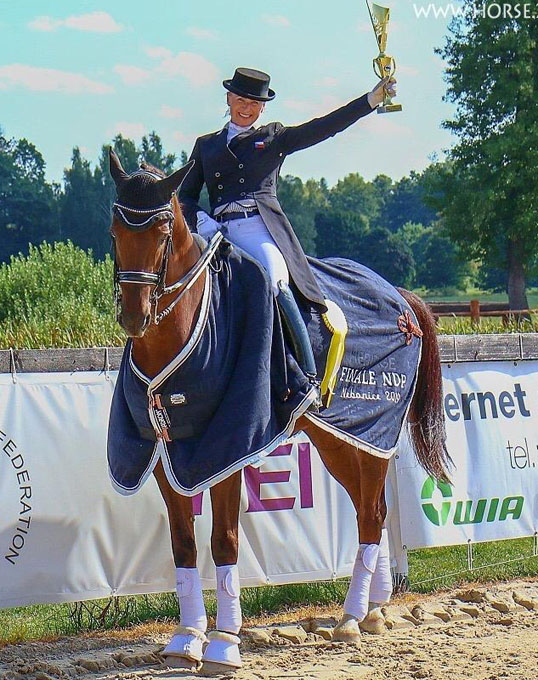 Video click here
Contact Info