Pony for Sale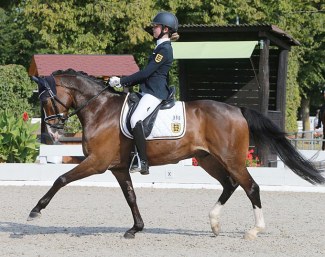 Name: Hancock 11
Breed: Deutsches Sport Pony
Date of Birth: 25 June 2009
Sire: Herzensdieb
Dam: Natuschka
Dam Sire: Nemo
Gender: Gelding
Height: 148 cm
Price category: 100,000 - 150,000 euro
Hancock is an internationally and nationally highly successful FEI dressage pony. With his current rider he was placed more than 50 times in FEI competitions on national and international level with more than twenty 1st places during the last two years.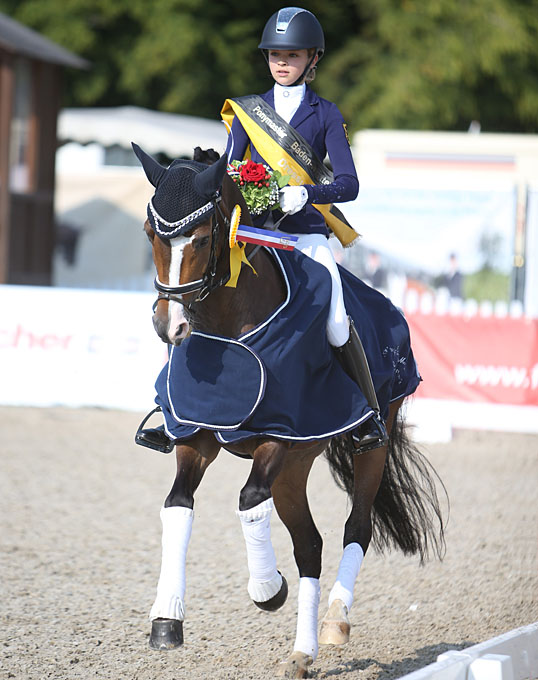 Nationally he was Champion of Baden-Württemberg in 2018 and 2019 as well as Pony Dressur Master Winner in both years. In 2018 Hancock reached the freestyle final at the German Youth Championships and finished rank 9. In 2019 he and his rider were overall individual and team winner of the South German Indoor Pony Championships winning all three categories (team, individual and freestyle) with scores from 71,3 to 76,4 %.
In 2019 this beautiful and elegant looking gelding participated with his rider for the first time at international competitions and is now after only 9 starts at 3 competitions already number 33 at the FEI Dressage World Youth Ranking - P (N° 62 - 29/02/2020). With scores up to 73,8 % he could reach two first and two second places.
This pony is well trained and fully confirmed in all FEI movements. Hancock achieves consistent high marks with national and international judging panels with scores up to 76, 4 %. He is a fantastic pony who would perfectly suit an ambitious young pony rider currently riding FEI national or looking to ride at international level.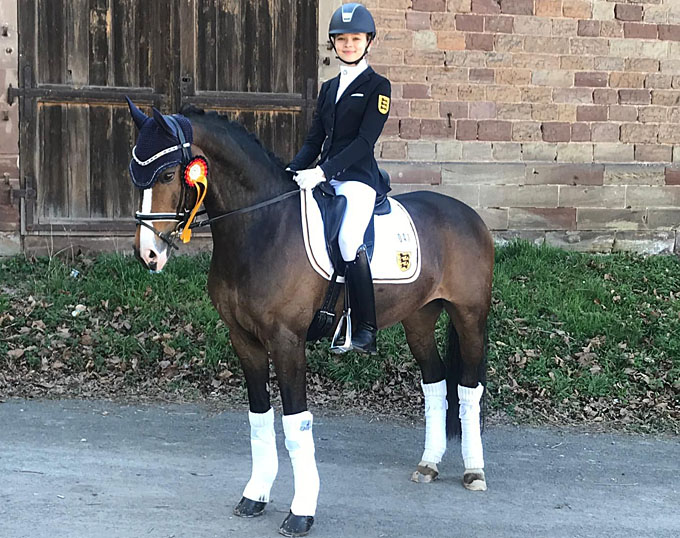 We are looking for a new 5-star-home for Hancock, with a highly talented and ambitious rider and a team that can secure that he continues his career at international level.
Located near Stuttgart, Germany
Video on request
Owner Contact Info