Pony for Sale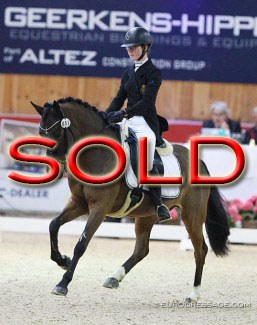 Name: Nia Domo's Evita
Breed:  Dutch Welsh pony
Date of Birth: 7 March 2009
Sire: Orchard Red Prince
Dam Sire:  Verona Bo Gi
Gender: Mare
Height : 146 cm
 
Nia Domo's Evita is an internationally competitive FEI Dressage pony. 
She arrived at her current owner four years ago and has been professionally trained and managed up the levels.  This once-in-a-life-time pony has helped make her young rider's dreams come true. 
They successfully competed from novice level towards the highest pony level.  They competed in the Belgian LRV Championships, becoming the youngest rider (12y old) ever to win (in 2018) the National title!  They were 2 years in a row (2017 & 2018) part of the official Belgian pony demo-team (6 riders in total) and were scouted 2 years in a row as future potentials.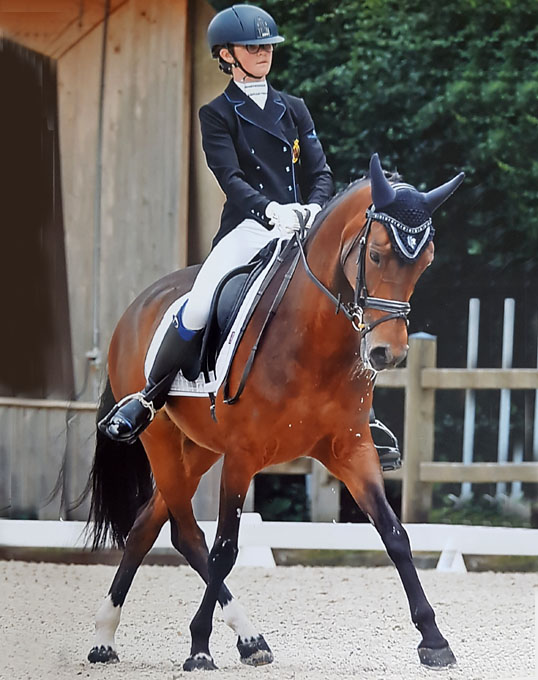 This beautiful and sympathetic looking mare has numerous victories on 3 different levels of regional PSV championships (called Youngsters Cup).  She was every year present in the finals where she ended 2nd and 3rd, competing much more experienced riders and/or pony's. She is now a very experienced show pony with her first international start in September 2019 and the next one planned for February 2020. 
Evita is in the prime of her life, now fully established but still improving with so much more to give.  She has only been on this FEI level for ½ year and has not yet reached her full potential yet.
The pony is a real pleasure to ride.  Evita has a lovely character, friendly and is very easy to handle. She is always motivated to work and to compete.  As a youngster she won the title Welsh sportpony of 2014.  Evita is a beautiful and elegant 11-year old pony, she is very kind, a cooperative pony in all ways, and she has an a very consistent and easy contact with the bit.  Evita enjoys traveling, attention and cuddling.  She is not spooky in the riding arena (she has also experience in jumping when she was younger, she jumps up to 1 m) and she has been already in big show arena's, surrounded by many people and much noise & lights.
Totally uncomplicated to handle, she trailers well, not scared of the farrier and the veterinary, and is reliable even for younger, inexperienced pony riders.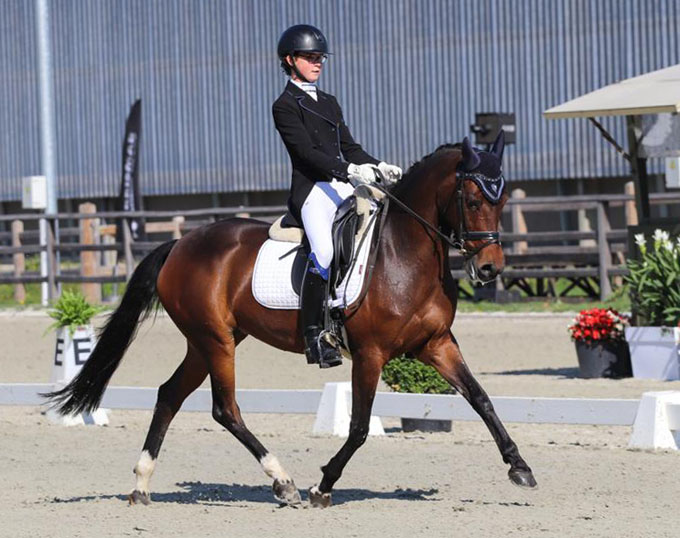 Looking for a 5-star home that is willing to take great care of our lovely Evita. She is ready to achieve many future successes with the new young rider.
Located near Brussels, Belgium.