Horse for Sale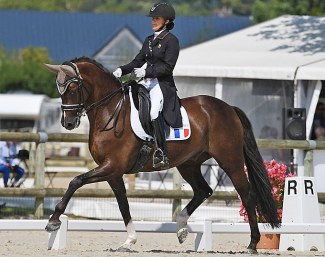 Name: Little Rock
Breed: Bavarian
Year of Birth: 2007
Sire: Donnerball
Dam Sire: Legendär
Gender: gelding
Height: 168 cm
Price category: 100,000 - 150,000 euro 
Little Rock is a gorgeous, 13-year old Bavarian bred gelding who has been trained and competed at Under 25 Grand Prix level.
In the same ownership for the past three years, this beautiful liver chestnut gelding has been an incredible horse to his rider, who climbed up the ladder from juniors to Young Riders and now to Under 25 Grand Prix level. 
A member of the French team for the 2018 European Young Riders Championships in Fontainebleau, Little Rock has been achieving scores between 68 and 70%. At international and national competitions he has been scoring up to 72%. He has a proven show record, having participated at prestigious international Young Riders competitions, such as the CDIO Nations Cup in Saumur, the CDI Compiègne, CDI 3* Deauville, CDI 3* Hagen and CDI 3* Aachen.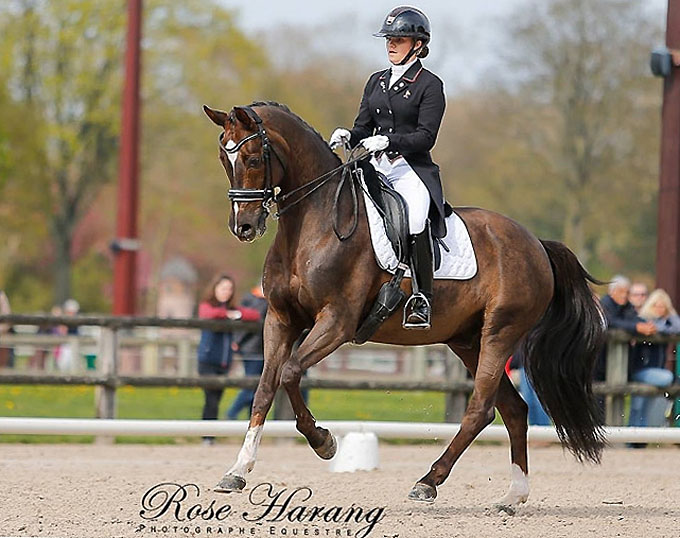 In 2019, Little Rock ranked 20th on the FEI Young Riders World Ranking. He scored 69.118% and 69.99% at the 2019 CDI Compiegne, was third in the CDIO Saumur Nations Cup and scored 70.196%, 70.588%, and 72.158% at the 2019 CDI Le Mans.  
Little Rock made his national show debut at Under 25 Grand Prix level on 7 March 2020, finishing fourth. This competition was the last before the corona lockdown put all competition sport to a halt in France. 
He s a very elegant mover and goes easily in the snaffle and double bridle. He is schooling all Grand Prix movements, including piaffe, passage, and single tempi changes He makes a perfect horse for Grand Prix events or for the Under 25 division. 
Little Rock has a pleasing personality and loves relaxing in the field. He is a wonderful equine partner for any rider who has the ambition to reach the highest level.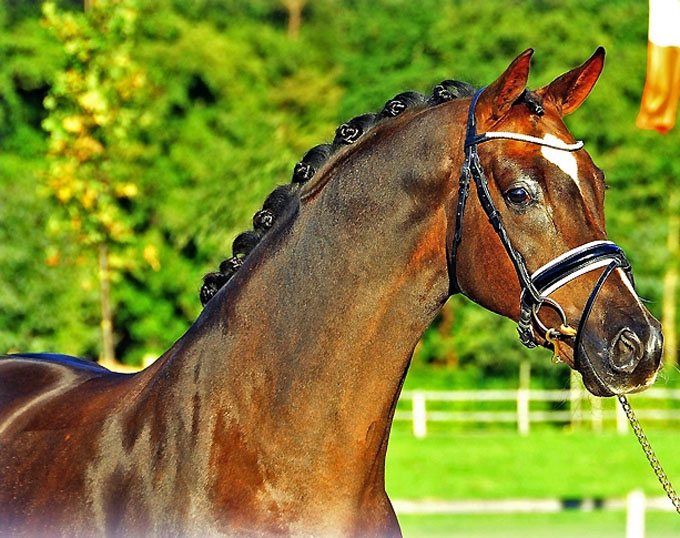 Located in Normany, between Paris and Le Mans, France.
Videos: Traininng session - One Tempi Changes - Piaffe/Passage
Owner Contact Info