Horse for Sale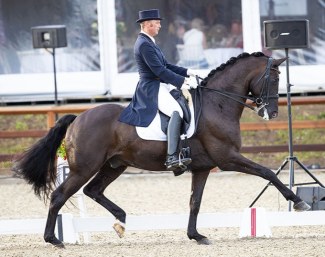 Name: Gucci H
Breed: Belgian warmblood
Year of birth: 2006
Sire: Gribaldi
Dam Sure: Wundermeyer
Gender: gelding
Height: 170 cm
Price category: 200,000€ - 250,000 euro
Gucci H is an internationally competed Grand Prix dressage horse.
Home bred, trained to Grand Prix and competed by the same owner throughout his life, Gucci H is a wonderful, competitive Grand Prix horse with much in the tank for the future. 
This elegant, long legged black gelding is by the Trakehner sire Gribaldi, who also produced World Champion Totilas. Gucci's talent was obvious from a very young horse. He was competed in young horse classes in Belgium and carefully brought up the levels. He began competing at Grand Prix level at the age of 9.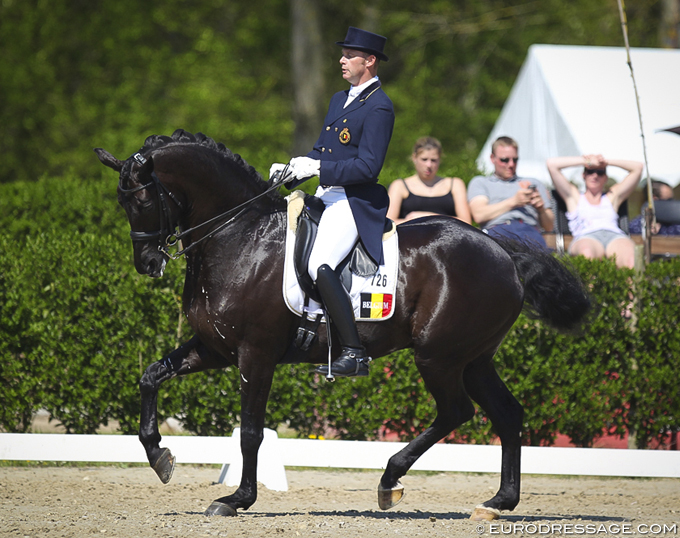 His most recent results from 2019 include first places at the national competitions in Meerle (67.06%) and Cheratte (68.98%), and a second place in the Grand Prix Special in Zandhoven (68.56%). At international level he was 8th in the CDIO Compiegne GP Special with 66.78%. At the CDI Deauville he ranked 8th in the Special with 67.10%. In September 2019 he scored 67.8% in the Grand Prix at the CDI Waregem.
At the 2019 Belgian Grand Prix championships he scored silver with  67.5% in the Grand Prix, 68.40% in the Special and 71.39% in the freestyle. In 2019 he twice won a Grand Prix and was four times second. 
At the first post corona show in 2020 on 4 July, Gucci H won the national Grand Prix at the CDN Flemalle with 68,70%
Gucci H is a very consistent performer and a reliable competition horse. 
He would make an ideal horse for a young rider who wants to make the transition to Under 25 Grand Prix level and who can rely on his experience at Grand Prix level.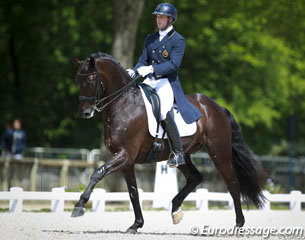 Recent X-rays from 2019 available upon request, including of neck and back
Located near Antwerp, Belgium
Owner Contact Info:
Tom Heylen
Duffel, Belgium
Tel: +32 477 45 48 05